Governing Council and Executive Committee of the Community meet in San Salvador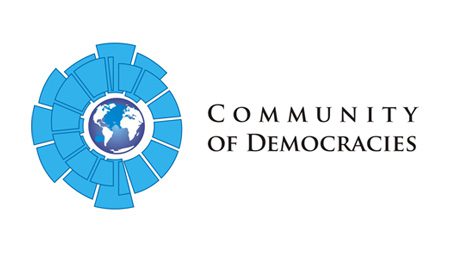 "We are a young democracy, we are a democracy under construction, but we aspire to consolidate further the democratic process, and the greatest assets of this process are our citizens" said the host, Salvadorian Minister of Foreign Affairs Mr. Hugo R. Martinez, at the opening of the Governing Council's Meeting. During the meeting, Mr. Martinez presented the country's priorities during its term of presidency under the theme of "Democracy and Development":
Democracy, social development and inclusion
Democracy, youth and citizenship
Civil society and participatory democracy
The Presidency began already to work on these priorities, and on August it will host the international "Juventor 2013" youth event, with the goal of strengthening civil awareness and participation among youngsters.
The 9th Meeting of the Governing Council was the first one to be held since the Community's Ministerial Conference in Ulaanbaatar (April 27-29, 2013), and so the opportunity was used to discuss the main outcomes from the conference. CD Secretary General, Ambassador Maria Leissner, presented a summary of the conference, including the topics to be followed, such as the inclusion of democracy in the Millennium Development Goals and the status of the CD as an international organization.
An important outcome of the Governing Council's meeting was the extension of the mandate for the Democracy Partnership Challenge task forces until the end of 2013. The DPC task forces have been operating in Tunisia and Moldova since 2011, advancing and supporting different aspects of the democratic transitions in the countries, in cooperation with the local governments, civil society and private sector. Co-chairs of the task forces, Poland and the U.S.A. for Moldova and the Netherlands and Slovakia for Tunisia, have agreed to continue their work until the end of the year.
Further discussed during the GC meeting was the possible revision in the Community's Working Groups, decisions on which shall be taken during the next meeting of the Council, in September in New York.
From the side of the civil society pillar, the Community's International Steering Committee presented its current activities, the main ones being the publication of the third edition of the "Diplomat's Handbook" for democracy development support, as well as the "Military Engagement" guidebook for democratization, and the best practices manual on education for democracy.