Group of Friends for Mali reports to the Governing Council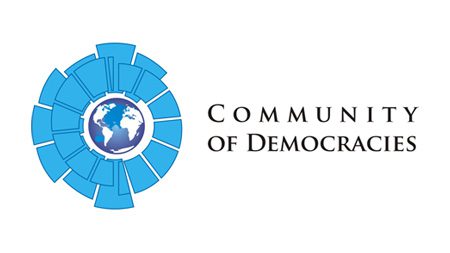 According to the representatives from Canada and Nigeria, a roadmap for transition and future elections has been established and approved by the Interim Government and the National Assembly of Mali, and actors from the international community are involved in its promotion. The roadmap includes the dismantling of military elements interfering the transition process, general elections scheduled for July this year, and the holistic address of factors that sparkled the conflict- mainly the adjustment of the State's structures to the different needs of the population.
In conjunction with the exploratory meeting of the Group of Friends of Mali in Bamako, the CD Secretary General, Ambassador Maria Leissner held a series of meetings with government and civil societies representatives on February 21-22. In her speech to the Governing Council, Ambassador Leissner underlined that Mali has already returned to constitutional order, despite the still existing security threats in the north of the country. The SG also reported that the role of ethnic tensions is much less severe than is presented in the global media, as transmitted to her from political leaders including representatives from the northern part of Mali. She also underlined the plight of Mali women, being victims of extremist violence, politically marginalized and excluded from the conflict resolving process.
The representatives of the Group's leaders, Nigeria and Canada, mentioned that the constant international assistance has strongly contributed to the advancement of the transition process in Mali, and concluded that further cooperation, especially on the regional level, should help to increase the support for the country's return to the democratic path. The main challenge now, as mentioned by the representatives, as well as by the SG, is the establishment of a date for elections, which will enable the highest level of participation.