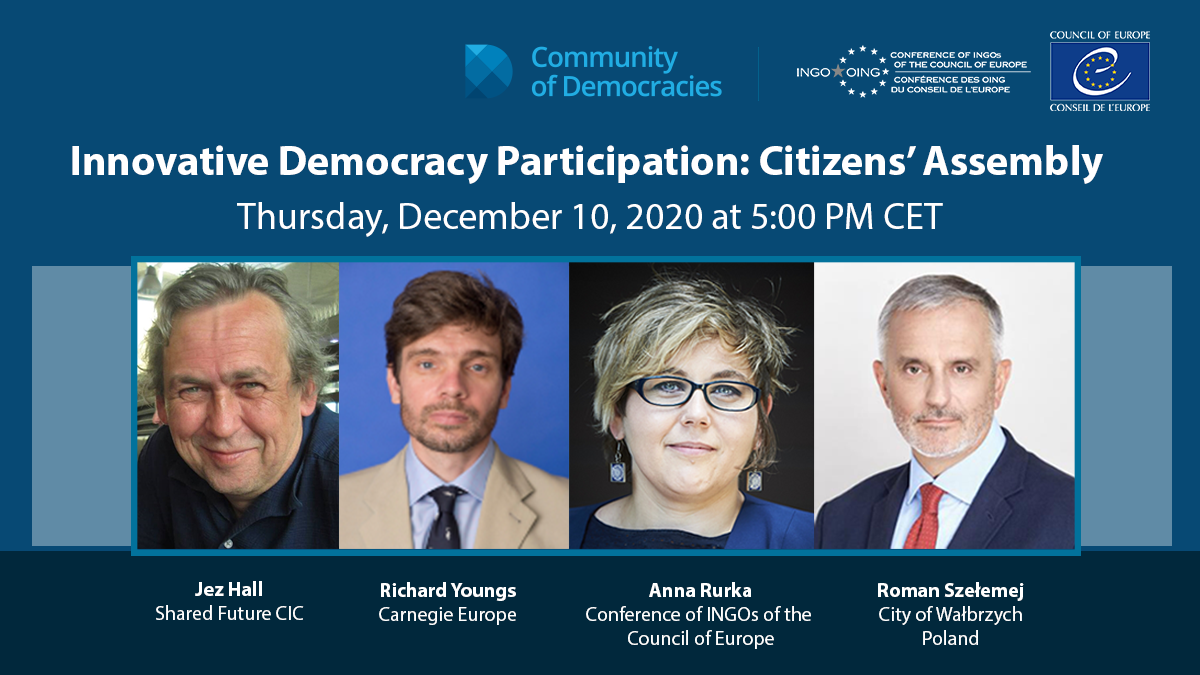 Innovative Democracy Participation: Citizens' Assembly
Webinar
December 10, 2020, 5 PM CET
The webinar on Innovative Democracy Participation: Citizens' Assembly aims to promote and discuss innovative approaches to civic participation using example of Citizens' Assembly. The event is organized by the Permanent Secretariat of the Community of Democracies and the Conference of the INGOs of the Council of Europe.
The event will be held on CISCO Webex and live streamed on YouTube.
Keynote:  Jez Hall, Shared Future, UK
Panelists:
Anna Rurka, President of the Conference of INGOs of the Council of Europe;
Richard Youngs, Senior Fellow in the Democracy, Conflict, and Governance Program, Carnegie Europe;
Roman Szełemej, President of Wałbrzych, Poland.