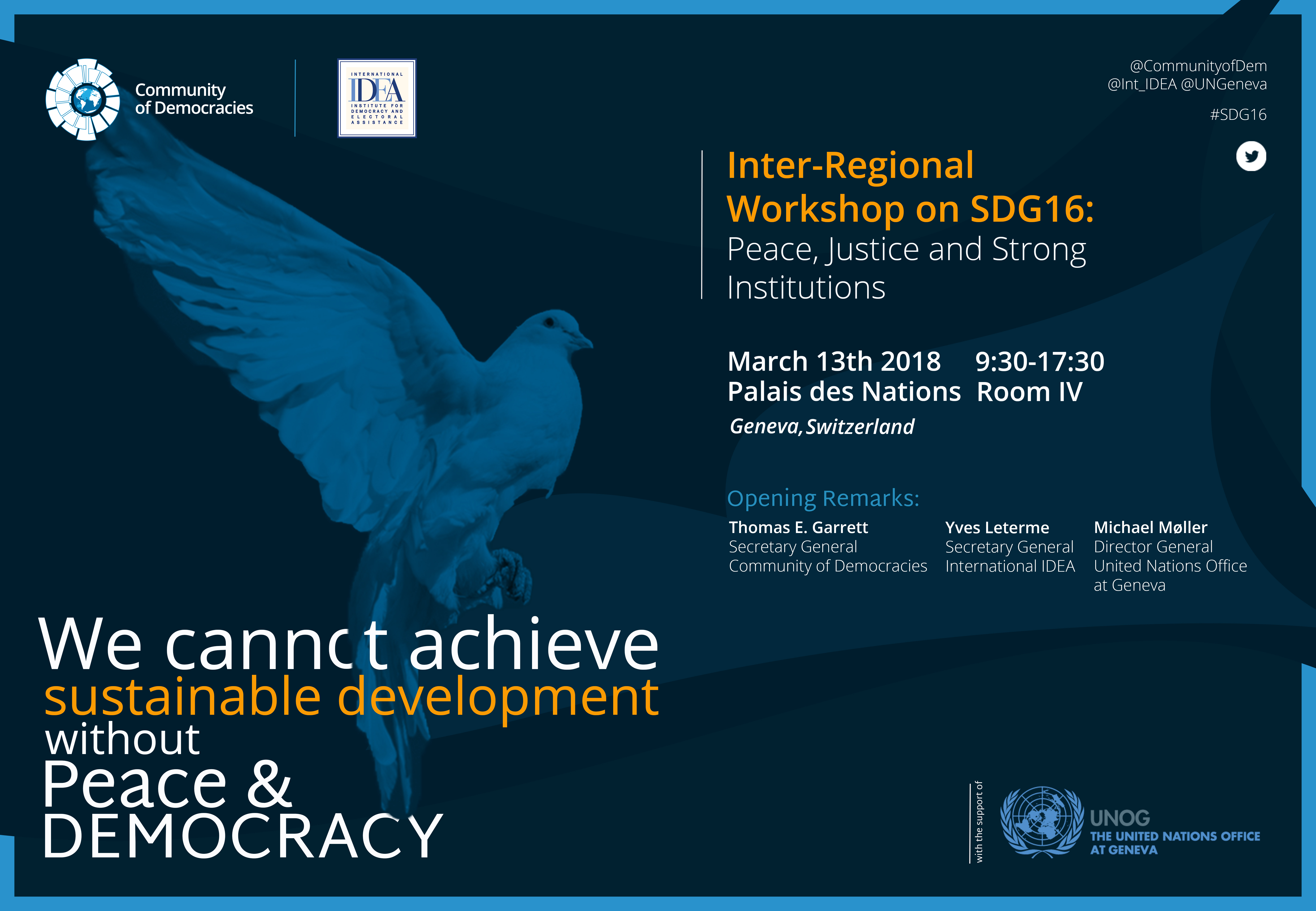 The SDGs were developed under the premise that sustainable development, peace and democracy are intertwined, and that we cannot achieve sustainable development without peace and democracy.
International IDEA, together with the United Nations Office in Geneva and the Community of Democracies, are organizing the Inter-Regional Workshop on SDG 16 to be held on 13 March 2018, at the Palais des Nations in Geneva.
This multi-stakeholder workshop will aim at analyzing the main challenges, opportunities and successes in the advancement of SDG 16. This exchange will allow global and regional organizations to share their work to enable the effective implementation of the 2030 Agenda for Sustainable Development, and more specifically Goal 16.
Additionally, the workshop will serve as a platform for civil society and grassroots organizations, experts, practitioners as well as global, regional and sub-regional organizations working on this particular field to exchange and identify synergies on the way forward.
The workshop will count with the participation of the Secretary-General of International IDEA, Yves Leterme; the Director-General of the United Nations Office in Geneva, Michael Moller; and the Secretary-General of the Community of Democracies, Thomas E.  Garrett, as well as of experts from regional organizations such as the African Union, ASEAN, the Organization of American States, the European Commission, the Council of Europe, the League of Arab States, the Pacific Islands Forum and SAARC, and representatives from NGOs and experts in the field.