Internship at the Community of Democracies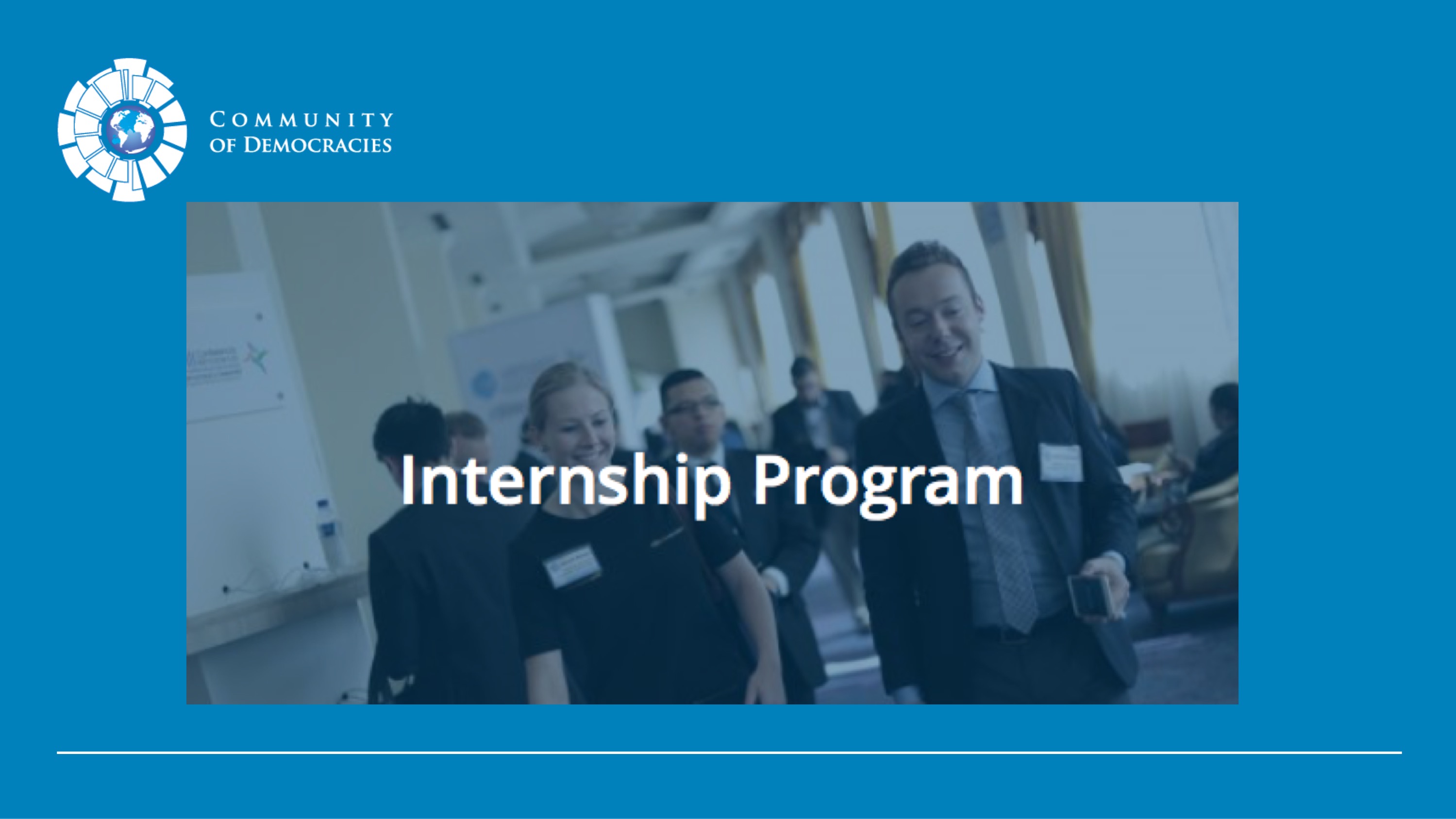 Community of Democracies is accepting applications for the Fall Internship Program.
The Community's internship program provides opportunities for talented young people to learn alongside some of the world's leading advocates for democracy and human rights.
If you want to gain valuable experience working on projects supporting democracy, apply now to join our diverse and multicultural team in Warsaw!
Deadline for applications: August 10. Click here to find out more about internship at the CoD.