Joint Statement Recognizing Moldova's Completion of their Democracy Partnership Challenge Task Force During the Community of Democracies 12th Governing Council Meeting in Geneva, Switzerland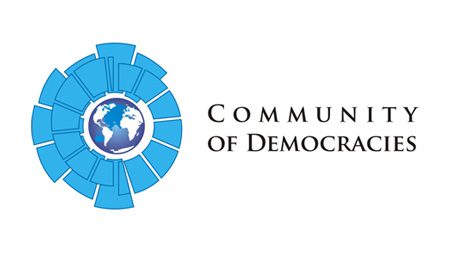 March 12, 2014
Following is the text by Senior Advisor to the U.S. Secretary of State, Dr. Tomicah Tillemann; Deputy Director, Department of the United Nations and Human Rights, Ministry of Foreign Affairs of Poland, Mr. Maciej Janczak; and Community of Democracies Secretary General Maria Leissner agreed upon on March 12, 2014, in Geneva, Switzerland
The United States and Poland are pleased to join with the Community of Democracies in recognizing Moldova's graduation from the Community's Democracy Partnership Task Force. Over the last two years, Poland and the United States have co-chaired the Task Force as it has worked to support Moldova's democratic transition. The Task Force has channeled expertise and resources from partners within the Community of Democracies to address key Moldovan priorities including justice sector reform, local governance, e-governance, security sector reform, and migration policy. Moldova's graduation marks an important milestone in the country's democratic development and highlights the country's strong commitment to developing responsive, accountable institutions.
At today's ceremony, Moldova, Poland and the United States announced an expanded program of cooperation between Moldova and the Community of Democracies. The Community looks forward to Moldova's ongoing participation in the Leaders Engaged in New Democracies (LEND) Network and to Moldova joining the Community's Working Group on Democracy Education. We also announced the beginning of a new dialogue between Moldova and the Community's Secretary General, Ambassador Maria Leissner. The dialogue will work to establish a roadmap for Moldova's future membership in the Community of Democracy's Governing Council.
Moldova's success comes after two years of work by governments and civil society organizations to support the Task Force and its efforts. Poland and the United States are particularly grateful for assistance from Lithuania, Romania, Slovakia, Hungary, Sweden, Latvia, the Czech Republic, Georgia, Turkey, Italy, Finland, and European Union, the Open Society Foundation, UNDP and the Solidarity Fund PL. Moldova's cooperation with these partners will serve as a model for the entire Community of Democracies as it works to support democratic transitions worldwide.
The statement can be found also on the website of the U.S. Department of State and on the website of the Ministry of Foreign Affairs of Poland.