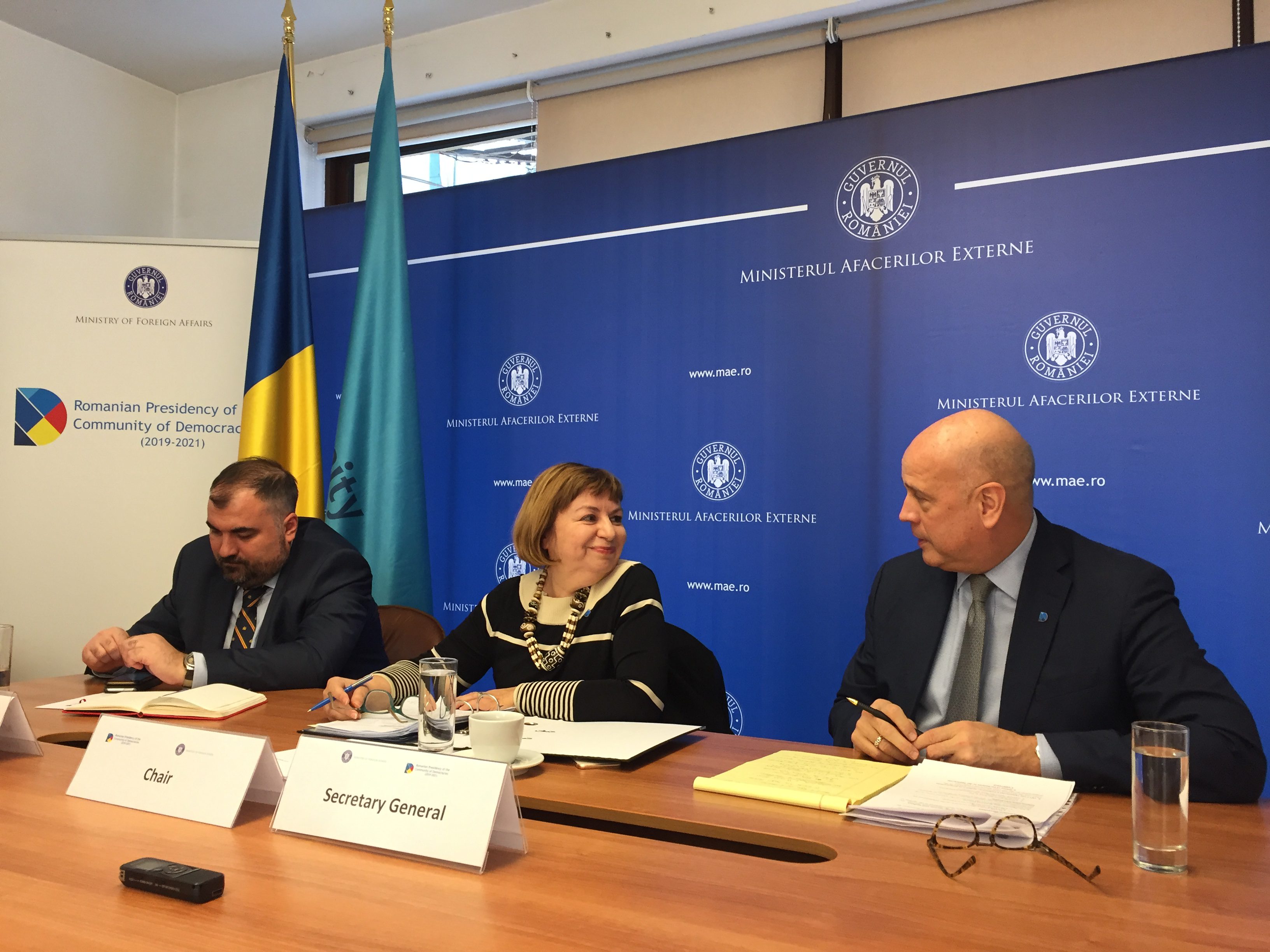 Meetings of the CoD Executive Committee and Working Groups 
On February 12, 2020, ahead of the CoD Governing Council (GC) meeting, Member States of the CoD Executive Committee gathered in Bucharest to discuss the CoD activities in 2020, including the upcoming Ministerial Conference and the GC Membership Renewal Process. The meeting was chaired by the CoD Presidency.
Two of the CoD Working Groups also held their meetings ahead of the Executive Committee:
The Working Group on CoD Governance and Effectiveness

met to discuss

 mechanisms of effective engagement and participation in the CoD on the eve of the 20th anniversary of Warsaw Declaration;

The CoD Working Group on Women and Democracy

discussed


its upcoming activities, including marking the 25th anniversary of the Beijing Declaration

, expansion of the Group's membership and synergies on gender equality with other organizations.
The CoD Governing Council meeting will be held on February 13.