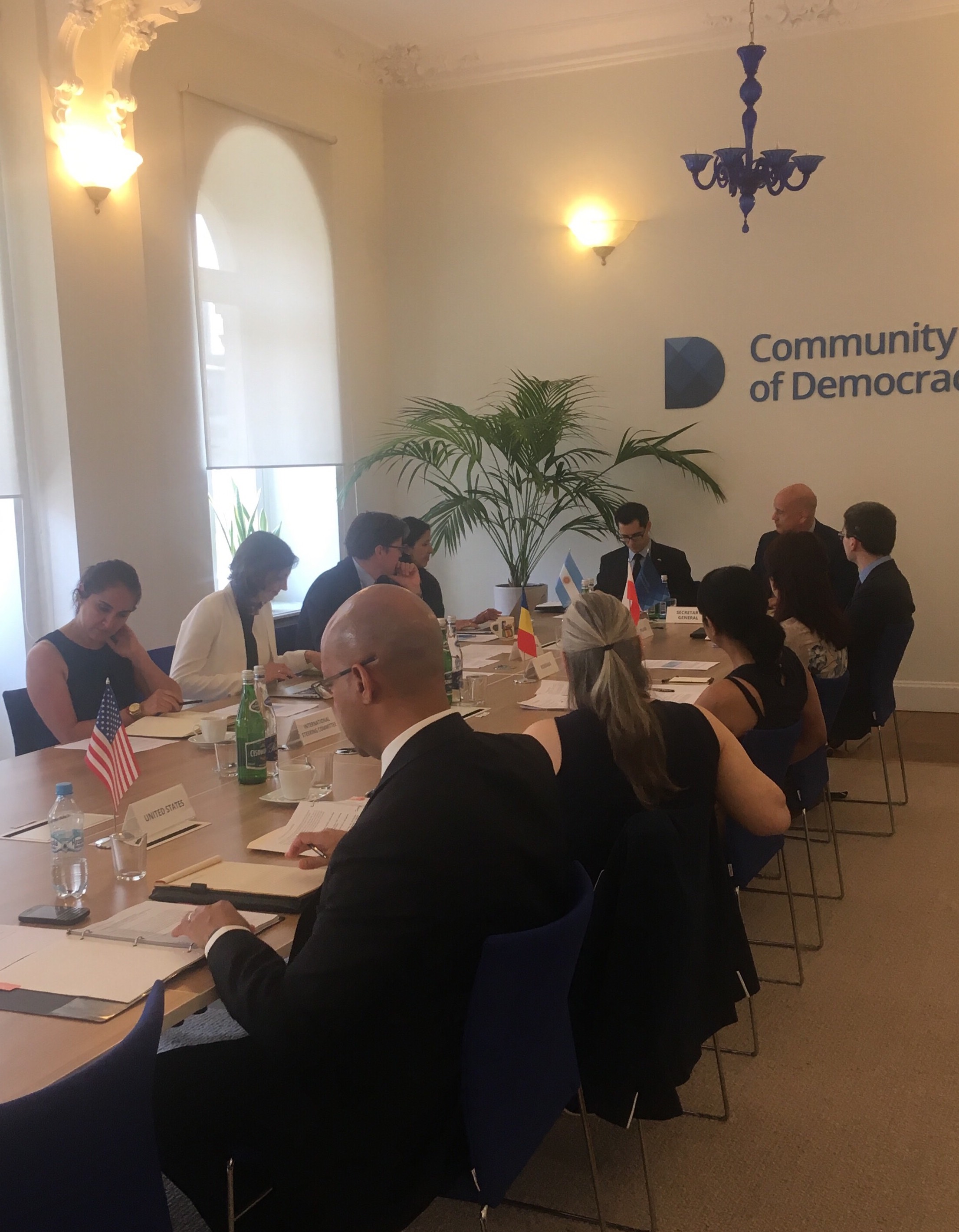 Meetings of the CoD Working Groups
On June 13th, the Permanent Secretariat of the Community of Democracies hosted  meetings of two of the CoD Working Groups:
Working Group on the CoD Governance and Effectiveness met to discuss current issues related to the effectiveness and structure of the CoD.
Working Group on Women and Democracy met to discuss current and upcoming activities promoting gender equality and women's political empowerment. In the sidelines of the meeting, the Chair of the Working Group Audra Čiapienė of Lithuanian MFA met with representatives of the Gender Sector of OSCE/ODIHR to discuss possible synergies and scope for cooperation on activities promoting gender equality.