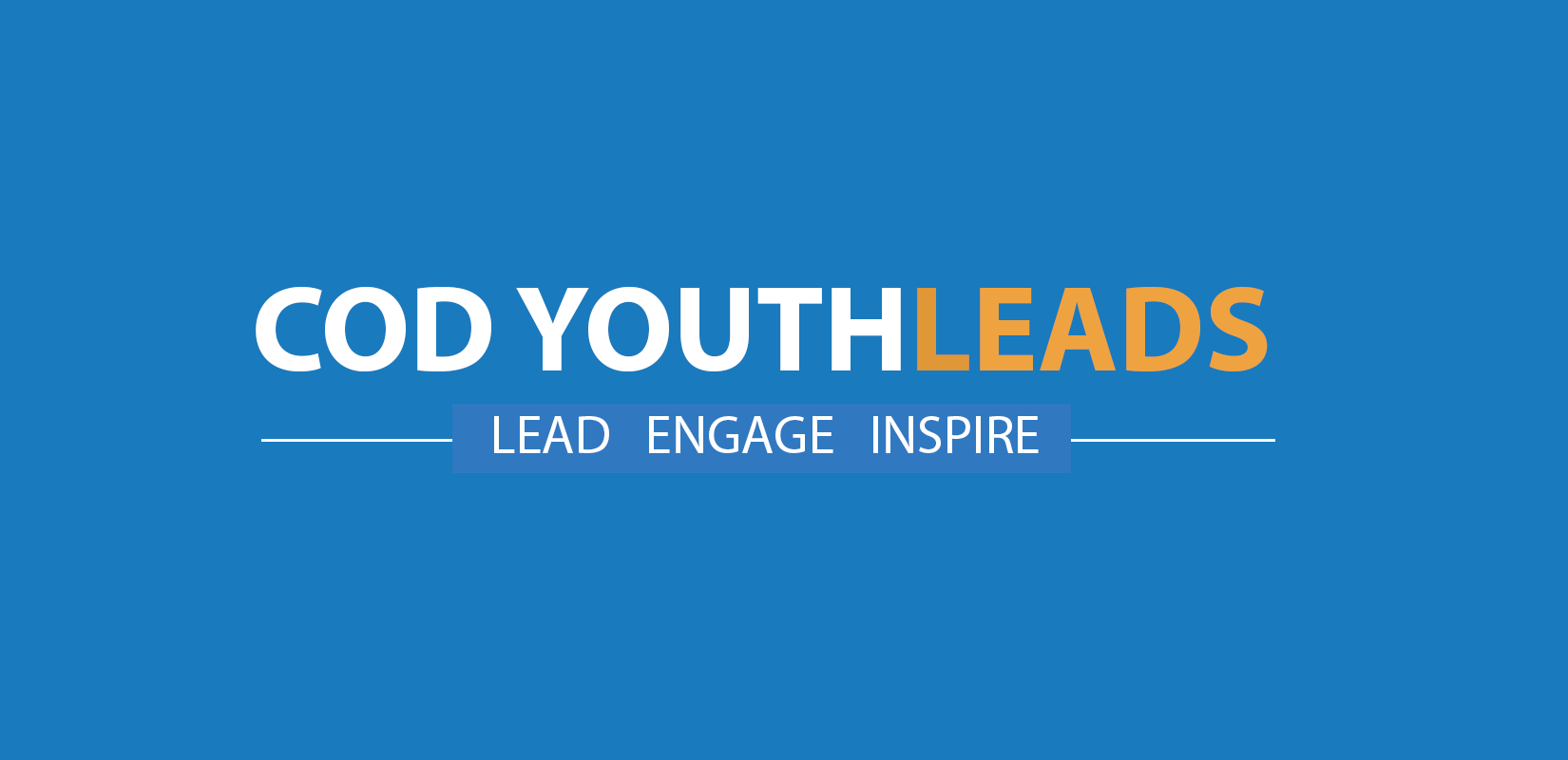 The Community of Democracies welcomes new additions to the #CoDYouthLeads team
As the Community of Democracies continues its engagement with young democracy leaders, we are pleased the welcome new additions to the #CoDYouthLeads.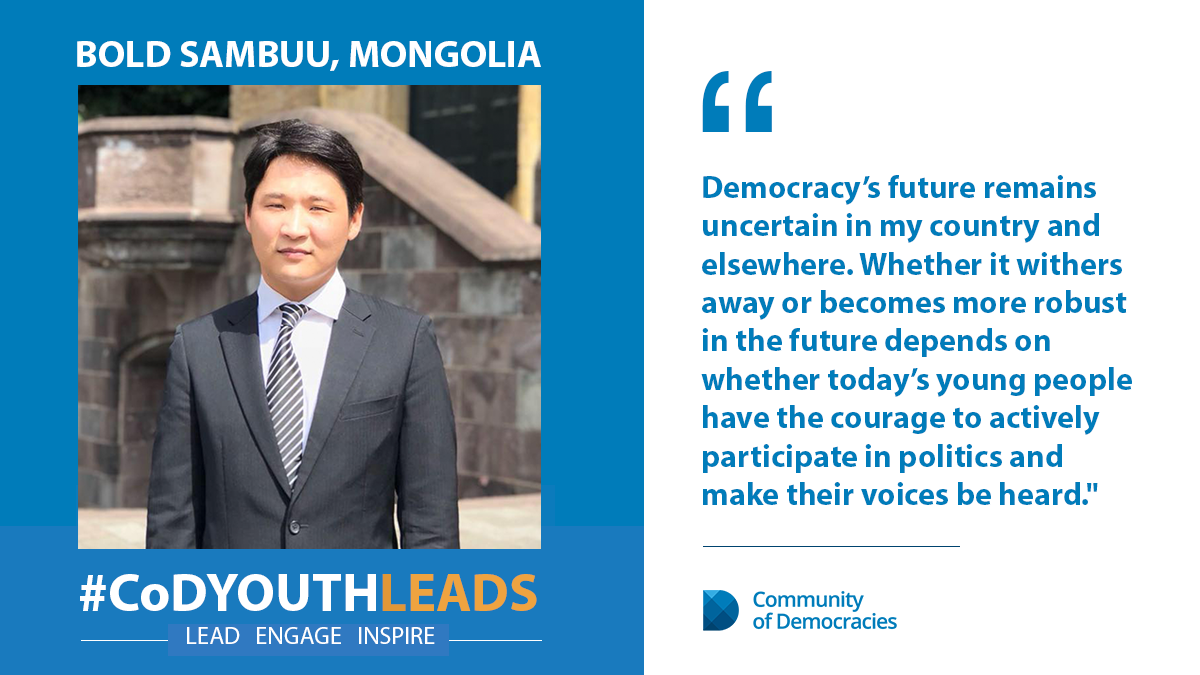 Bold Sambuu is the Chief Strategist to the "Ugloo" campaign at the Zorig Foundation in Ulaanbaatar with academic background in Political Science, Business Administration, International Relations; he has an impressive list of publications on governance and youth.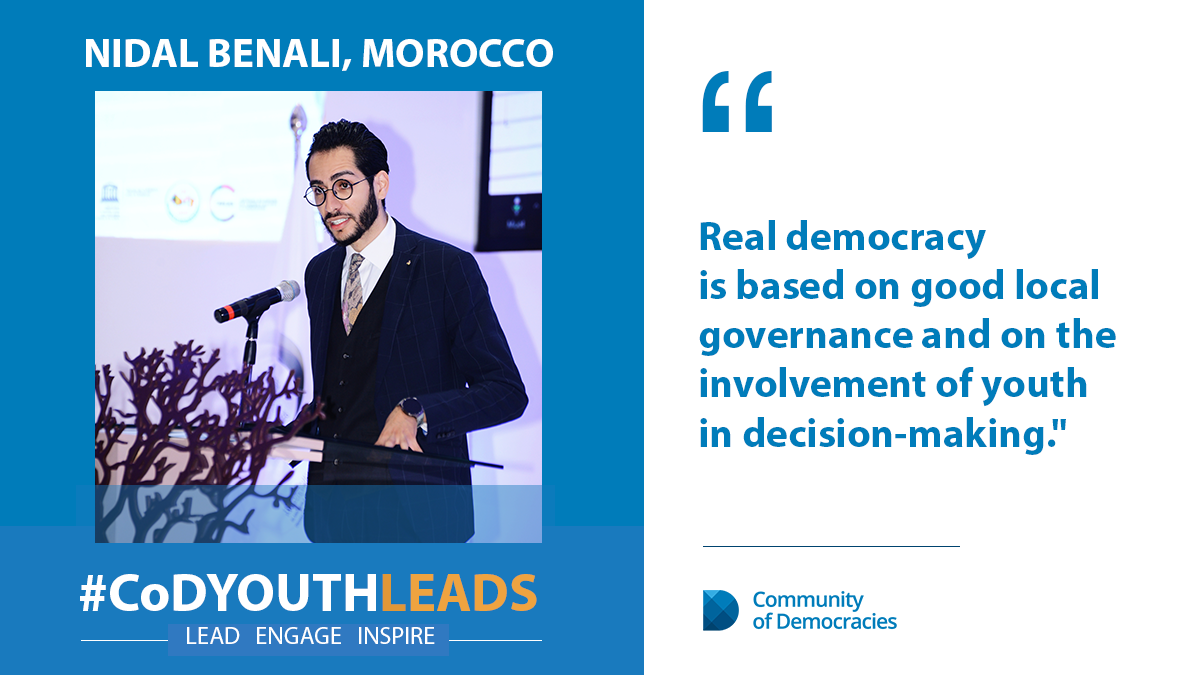 Nidal Benali has been the President of Asilah's city Local Youth Council in Morocco since its creation in 2013; he is a researcher with a bachelor and master degree in Public Law and is currently studying International Relations and Diplomacy.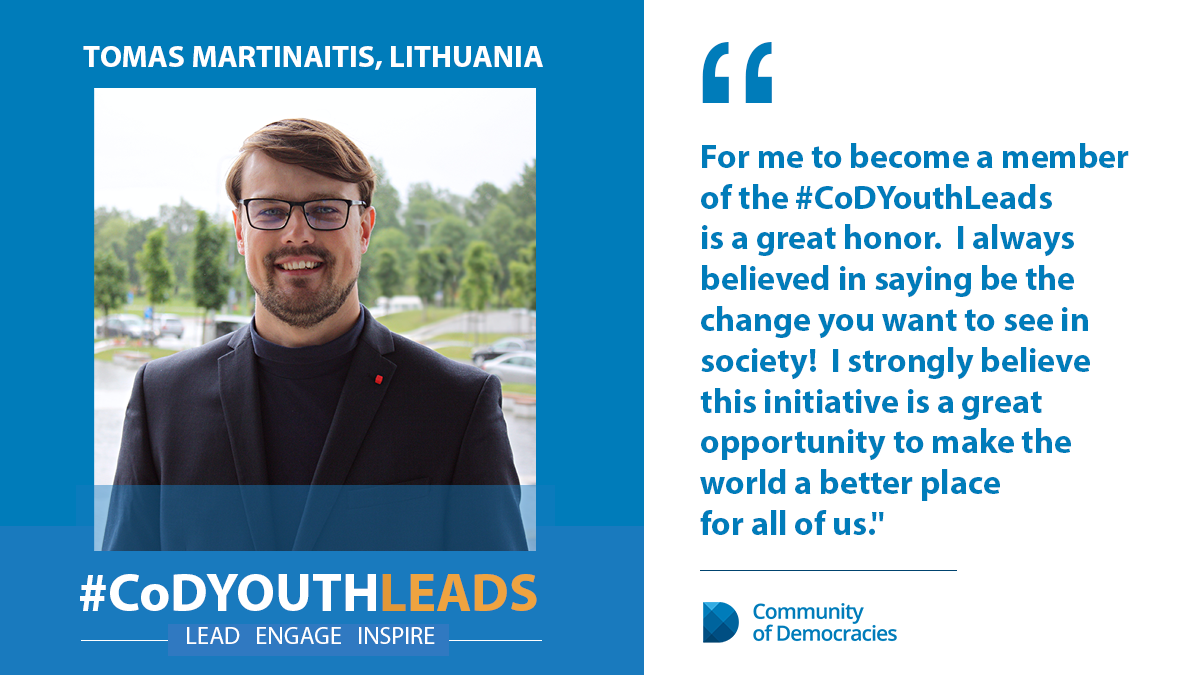 Tomas Martinaitis currently serves as the Deputy Mayor of the Akmenė District Municipality in Lithuania; he completed studies in Public Governance, Political Science and International Relations and is interested in pro-democracy movements in Lithuania's neighboring countries, among others.