New podcast: Madeleine Albright and Mehdi Jomaa discuss democracy and security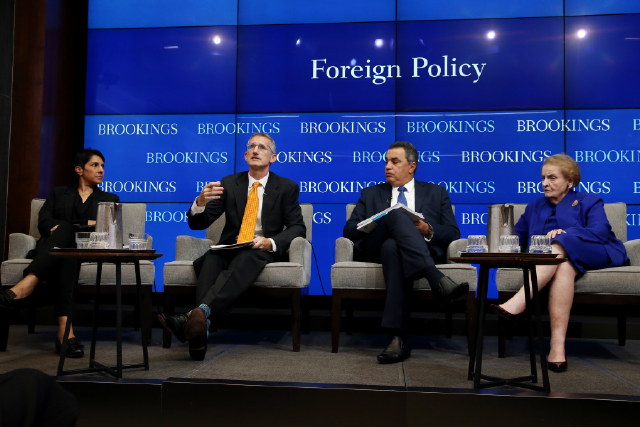 Listen to the podcast from the launch
of the Democracy & Security Dialogue Final Report.
Brookings Senior Fellow Ted Piccone talks with former Secretary of State Madeleine Albright and former Prime Minister of Tunisia Mehdi Jomaa about the importance of liberal democracy in strengthening international security, and why states should encourage democratic participation among their people as a means to achieve greater domestic security.
Click here to listen to the podcast.
The launch of the Democracy and Security Dialogue Final Report was held on September 13th at the Brookings Institution in Washington D.C. The report as well as a series of policy briefs covering a range of security-related issues were commissioned by the Community of Democracies' Permanent Secretariat and prepared by researchers with the Brookings Institution's Foreign Policy program and the Institute for Security Studies.