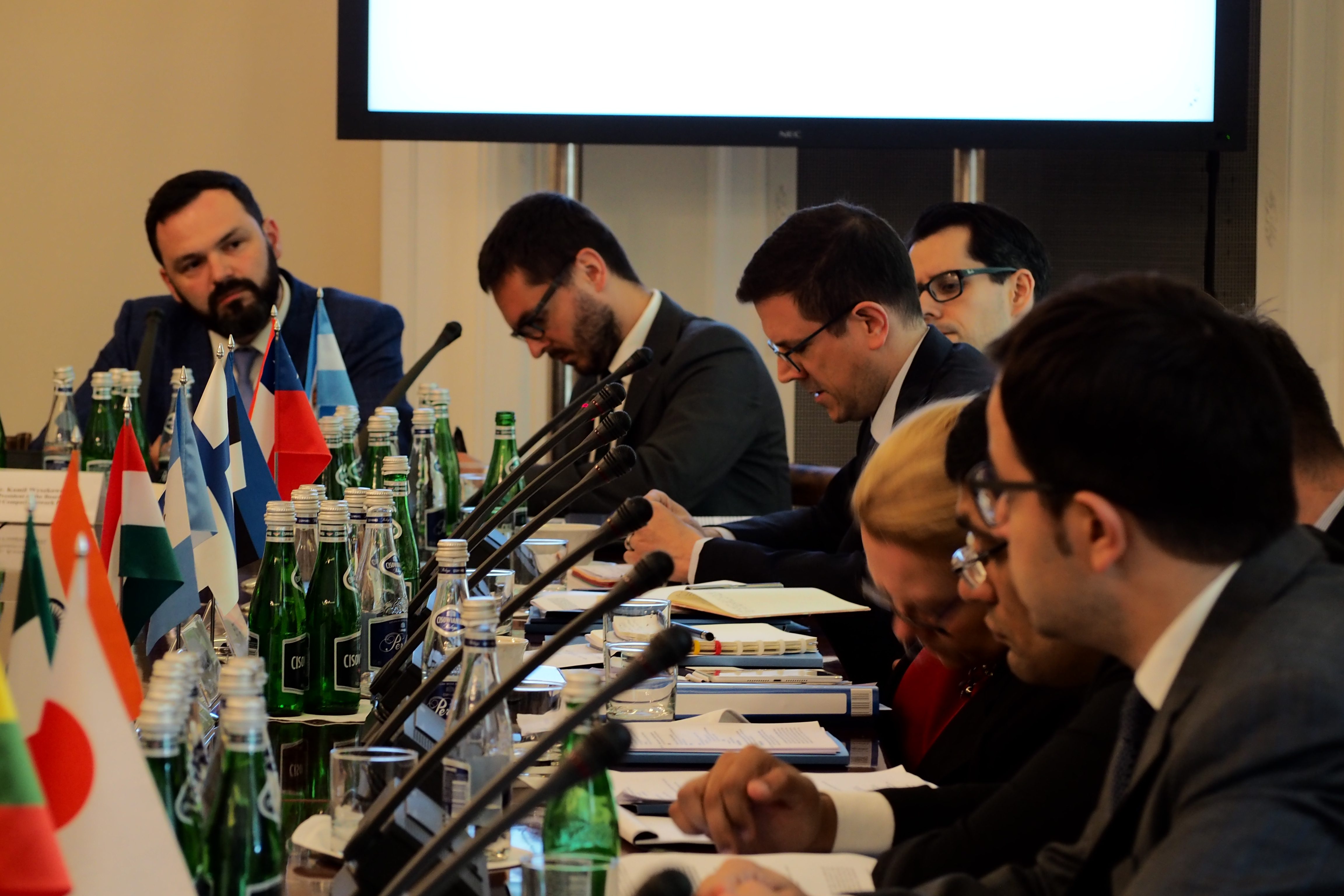 Working together with the private sector to advance SDGs
Fulfilling the 2030 UN Sustainable Development Agenda requires multi-stakeholder cooperation to ensure coordination of actions, allocating appropriate financial resources and exchange of technologies. Although fundamentally the responsibility to deliver the SDGs lies with governments at the national level, the Agenda cannot be implemented without the meaningful participation of all, including the private sector.
Recognizing the crucial role that private sector plays in delivering the SDGs, the 30th Governing Council of the Community of Democracies, held on June 14th in Warsaw, featured a panel discussion on the 'Private Sector and SDGs'. Representatives of the private sector were invited to speak on the contributions the private sector can make in achieving the SDGs, in particularly SDG16 on peace, justice and strong institutions, and SDG17 on strengthening global partnership for sustainable development. Panelists highlighted that governments should create an enabling environment for cooperation with business leaders and emphasized the  need for multilateral partnerships, including public-private partnerships, in order to implement the SDGs.
' What does SDG16 mean to businesses? Strong state is the state without corruption. For businesses it's crucial'– Kamil Wyszkowski, President of the Board, Global Compact Network, Poland
' We cooperate with numerous governments and stakeholders wherever we work. It is up to host governments in countries where we invest to provide a framework for multi-stakeholder cooperation and lead the processes' – Michał Obiegała, BP's Government & Regulatory Affairs Manager Poland
'We do have to think of big opportunities which come from businesses bringing solutions to big issues. Big businesses look into concrete ways of getting involved'- Irena Pichola, Member of the Board of the Responsible Business Forum in Poland
As on outcome of the 30th Governing Council, Member States adopted a Statement on Democracy and the 2030 Agenda for Sustainable Development, in which they called on governments to engage with the private sector and civil society to better respond to challenges in advancing the SDG16 and 17.