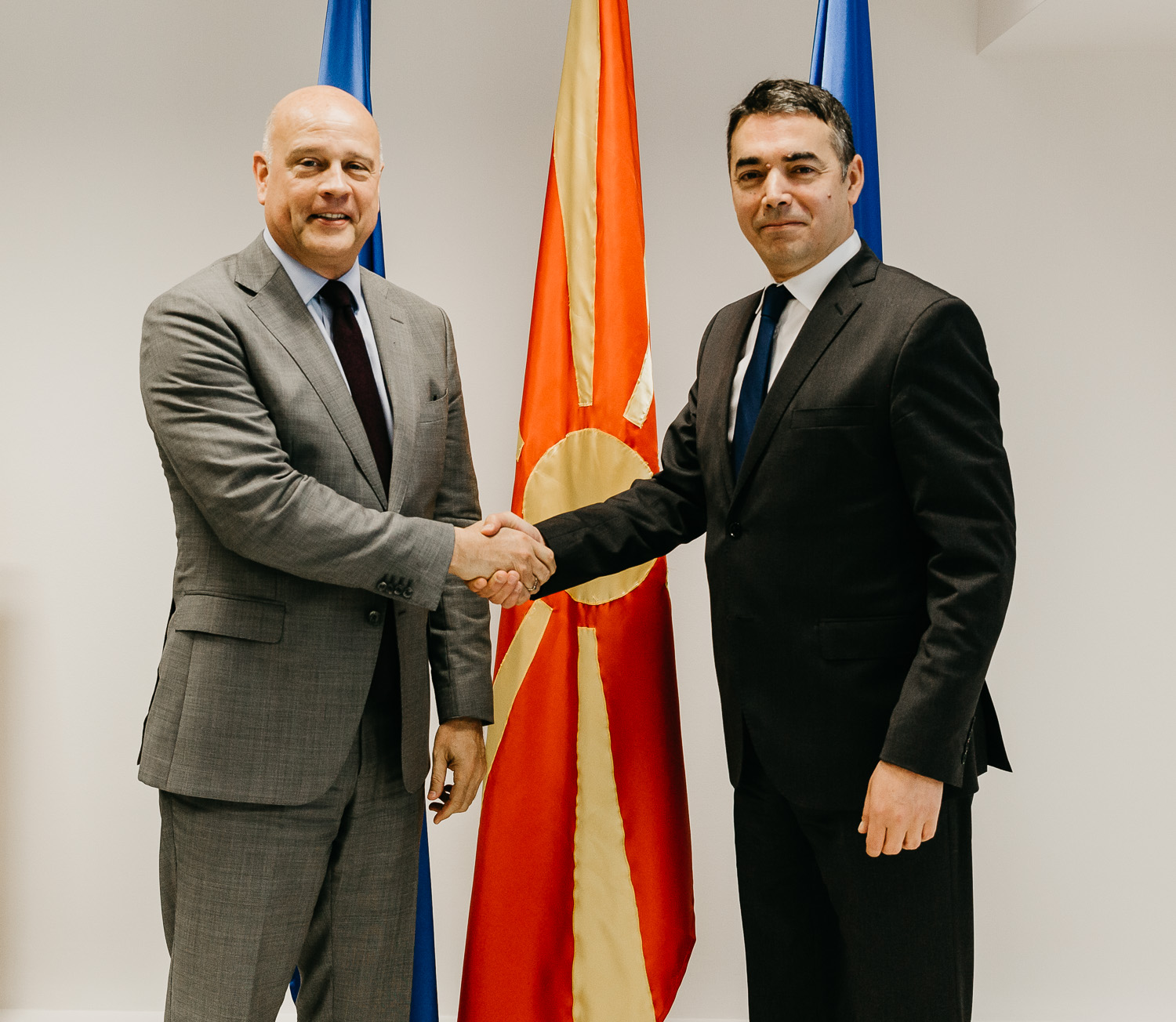 Secretary General's travel to North Macedonia
May 8th-10th, 2019
READOUT
Secretary General (SG) Thomas E. Garrett traveled to the Republic of North Macedonia May 8 through 10, 2019, to gain a better understanding of the country's current democracy-related opportunities and challenges.  He spoke with diplomatic representatives of Community of Democracies Governing Council Member States including H.E. Wojciech Tycinski, Ambassador of the Republic of Poland and H.E. Rachel Galloway, H.M. Ambassador of the United Kingdom.  The Secretary General also met with the Charge d'Affaires of the Embassy of the United States of America, Ms. Michaela Schweitzer-Blum.  Meetings in Skopje included international NGOs and a discussion with civil society leaders from North Macedonia on how the Community of Democracies may support the country's democratic journey.
The visit featured a meeting with H.E. Mr. Nicola Dimitrov, Minister of Foreign Affairs of the Republic of North Macedonia. During the meeting, the Secretary General and the Foreign Minister spoke of the country's participation with the CoD through the years and how to strengthen that relationship, agreeing that the story of North Macedonia's democracy was an important one in many ways representing both adherence to and aspirations for the Warsaw Declaration.
Along with 105 other states, North Macedonia adopted the Community's Warsaw Declaration in 2000 and was invited as Participant to all Ministerial Conferences.