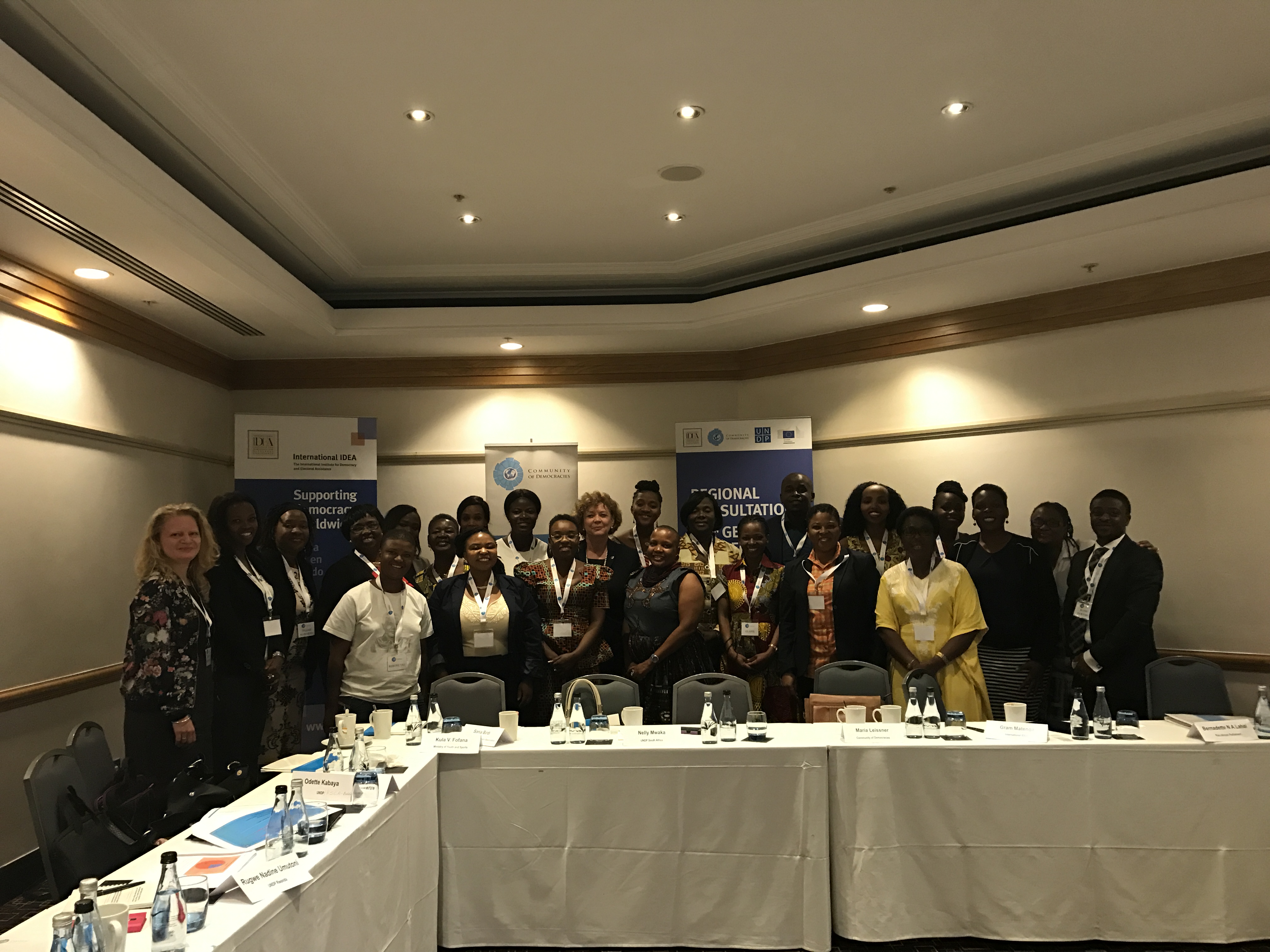 Women play a significant role in the process of democracy. Through an equal and fair political process, a woman's voice can be heard and laws can accommodate her interests.  Also, active participation and equality will allow women to influence decision-making initiatives, which are the foundation of development, peace and democracy.
On the occasion of International Women's Day, Community of Democracies, in partnership with International Idea and United Nations Development Programme, organized Regional Consultation on Political Empowerment of Women. The workshop was held  on 9-10 March in Johannesburg, South Africa.     
The sessions aimed to provide an overview of the regionally-faced challenges and obstacles related to the issue of Advancing Women Political Participation/Empowerment.
The event was organized as part of the "Political Empowerment of Women" project aimed at reducing the gender gap in political empowerment by enhancing women's political participation. The project consists of four regional consultations held in Europe, Asia, Africa and Latin America.
For pictures and quotes from the meeting, please follow us on Facebook and Twitter!