Secretary General Calls on Honduras to Protect Human Rights Defenders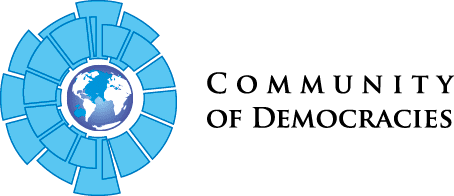 March 21, 2016
Secretary General Maria Leissner issued the following statement in support of human-rights defenders in Honduras.

"I join the United Nations Special Rapporteur on the situation of human rights defenders, Michel Forst, in urging the Government of Honduras to take immediate and concrete actions regarding the recent attacks committed on human rights defenders in the country.

There is a need to guarantee independent and impartial investigations into the deaths of human rights defenders, bringing the perpetrators to justice to ensure these crimes do not go unpunished. Solutions must be sought to reduce the levels of violence in the country and guarantee human rights defenders are protected and have a safe and enabling environment to work in."
---
About the Community of Democracies
The Community of Democracies is an intergovernmental organization that drives the global democratic agenda through common action. Since its establishment in 2000, the Community has brought the world's democracies together to advance the democratic principles and promote the standards enshrined in the Warsaw Declaration Toward a Community of Democracies that was signed by 106 countries.

Please follow @CommunityofDem on Twitter and on Facebook to learn more about the Community and its work.