Secretary General Maria Leissner made an official visit to Romania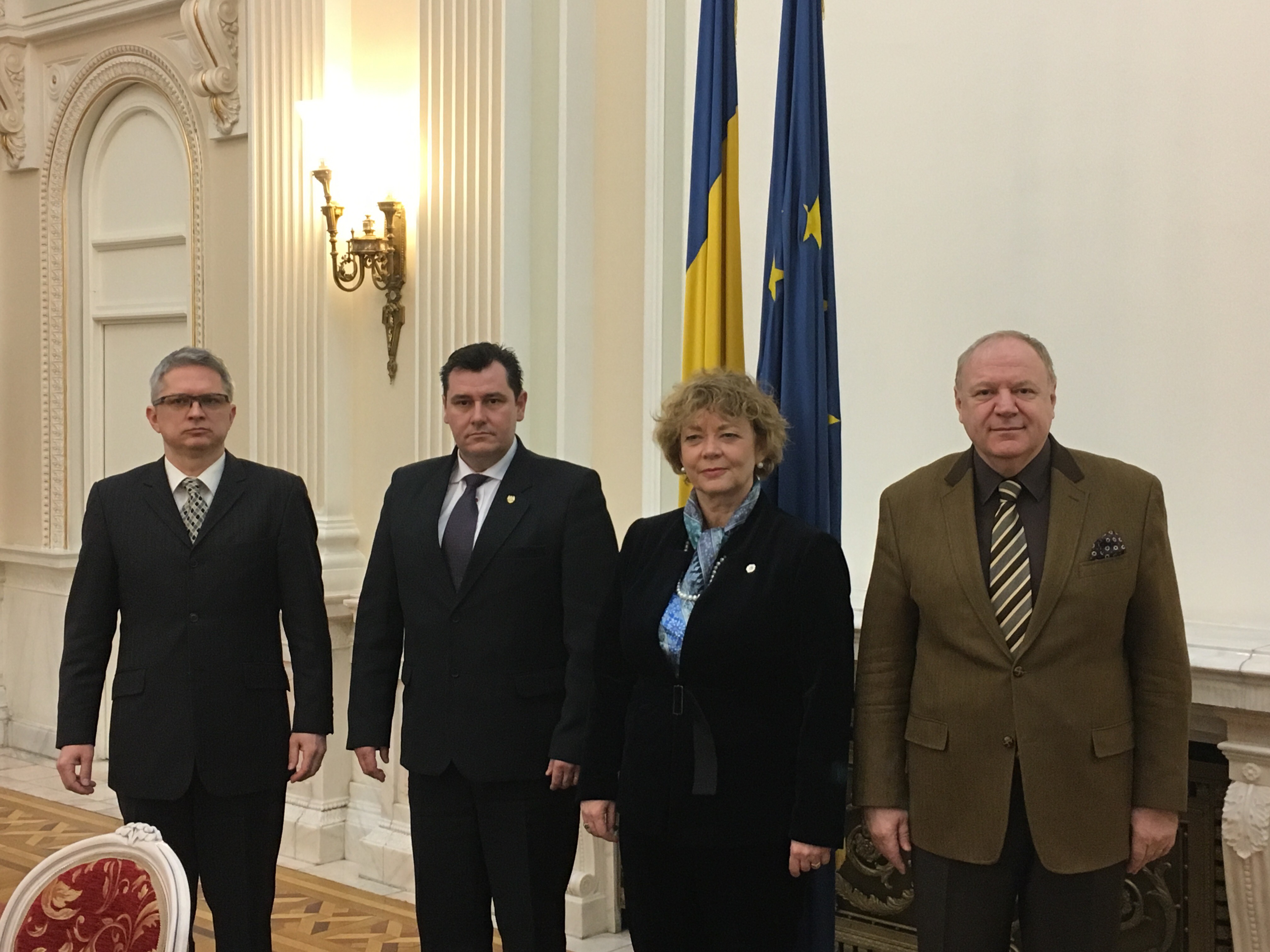 February 8th, 2017
Secretary General Maria Leissner made an official visit to Romania, a member state of the Community of Democracies' Governing Council
Secretary General Maria Leissner made an official visit to Romania, a member state of the Community of Democracies' Governing Council. The visit lasted from 6th to 8th of February 2017.
Secretary General met with Minister of Foreign Affairs, Mr. Teodor Meleșcanu, to discuss current issues as well as Romania's engagement within the Community of Democracies.
During her visit, Secretary General also met with a number of high-level representatives at the Romanian Ministry of Foreign Affairs as well as representatives of civil society.