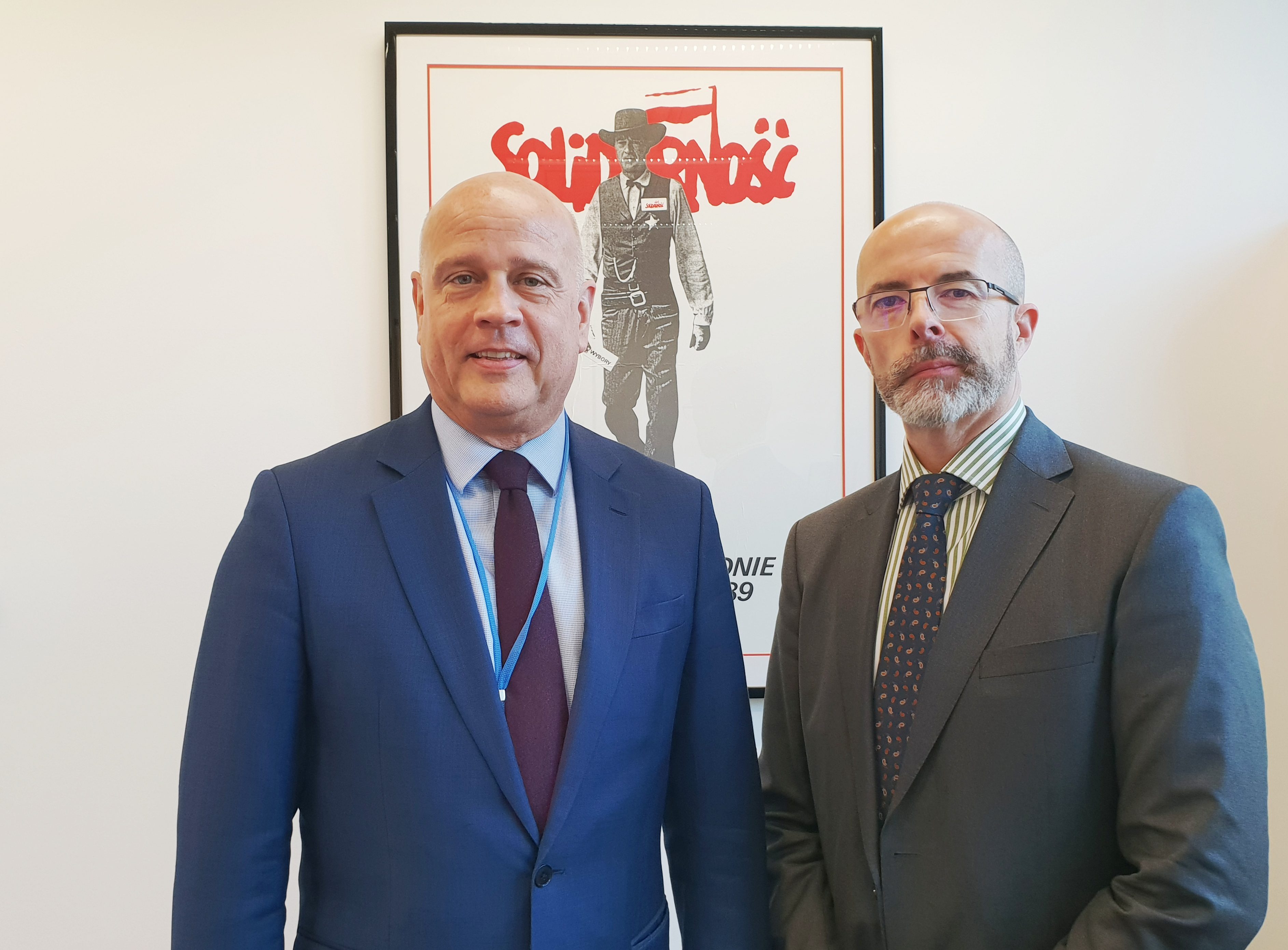 Today Secretary General Thomas E. Garrett met with  H.E. 
Mr. Jonathan Knott, 
Ambassador of the United Kingdom 
to the Republic of Poland.
SG Garrett and Ambassador Knott discussed key priorities and plans for the United Kingdom's Chairmanship of the Community's Executive Committee. 
The UK assumed the rotating 6-month Chairmanship of the Executive Committee on September 15th, 2o18, succeeding the Republic of Chile.
Since joining the Community's Governing Council  in 2016, the UK  has played an active role in the Community's activities aimed at strenghtetning democracy and enabling and protecting civil society across the world.