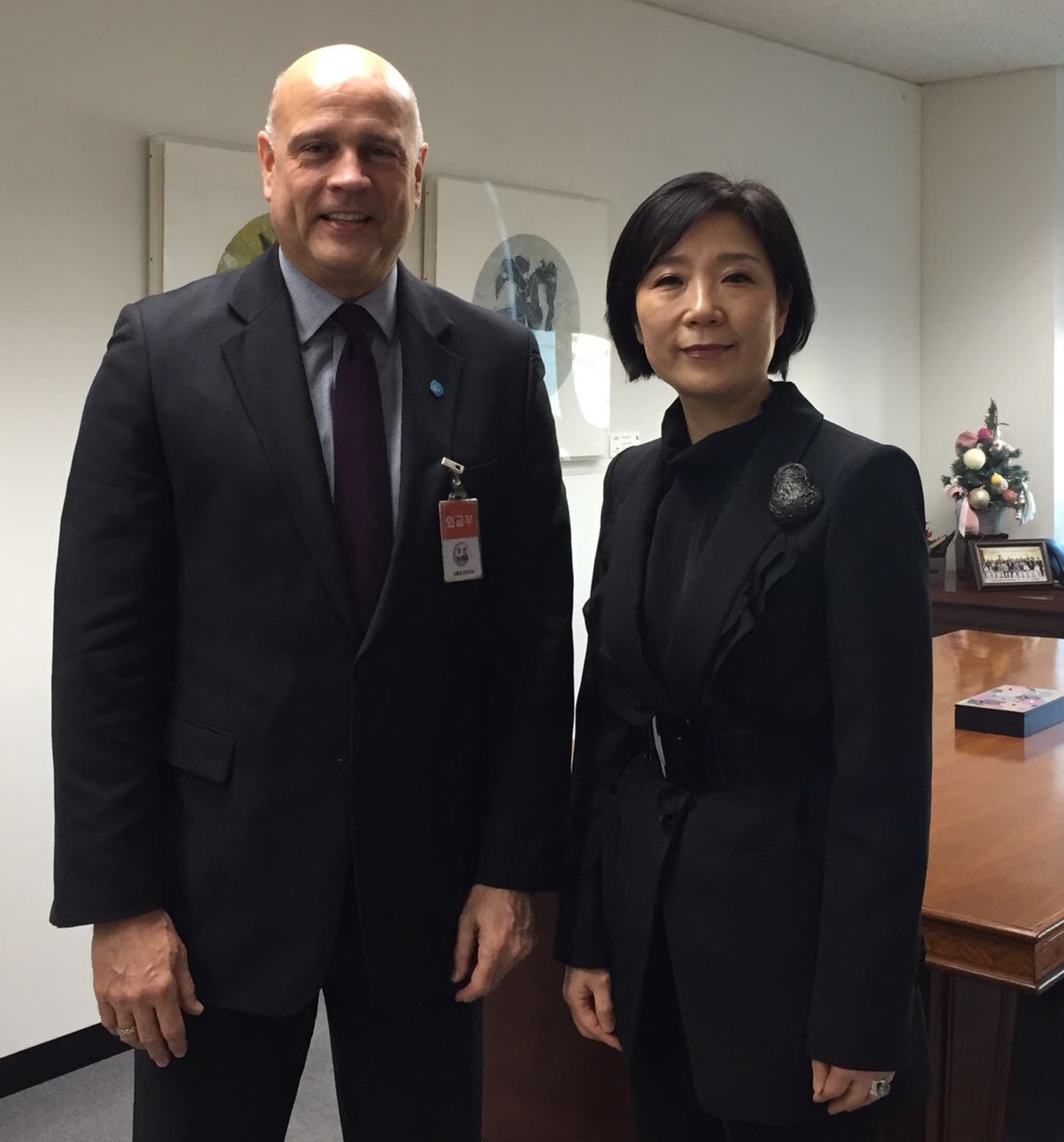 Following the Busan Democracy Forum, Secretary General Thomas E. Garrett travelled to Seoul to meet with Ms. Oh Youngju, Deputy Minister for Multilateral Affairs at the Ministry of Foreign Affairs of the Republic of Korea.
SG Garrett and Ms. Oh Youngju discussed promotion and protection of human rights and democracy around the world.
The Republic of Korea has been a member of the Community of Democracies since its inception in 2000 and has always played an important leadership role in the global promotion of democracy. Korea is a current member of the Community's Executive Committee and Governing Council and has long supported the Community's efforts.