Statement by the Secretary General on World Press Freedom Day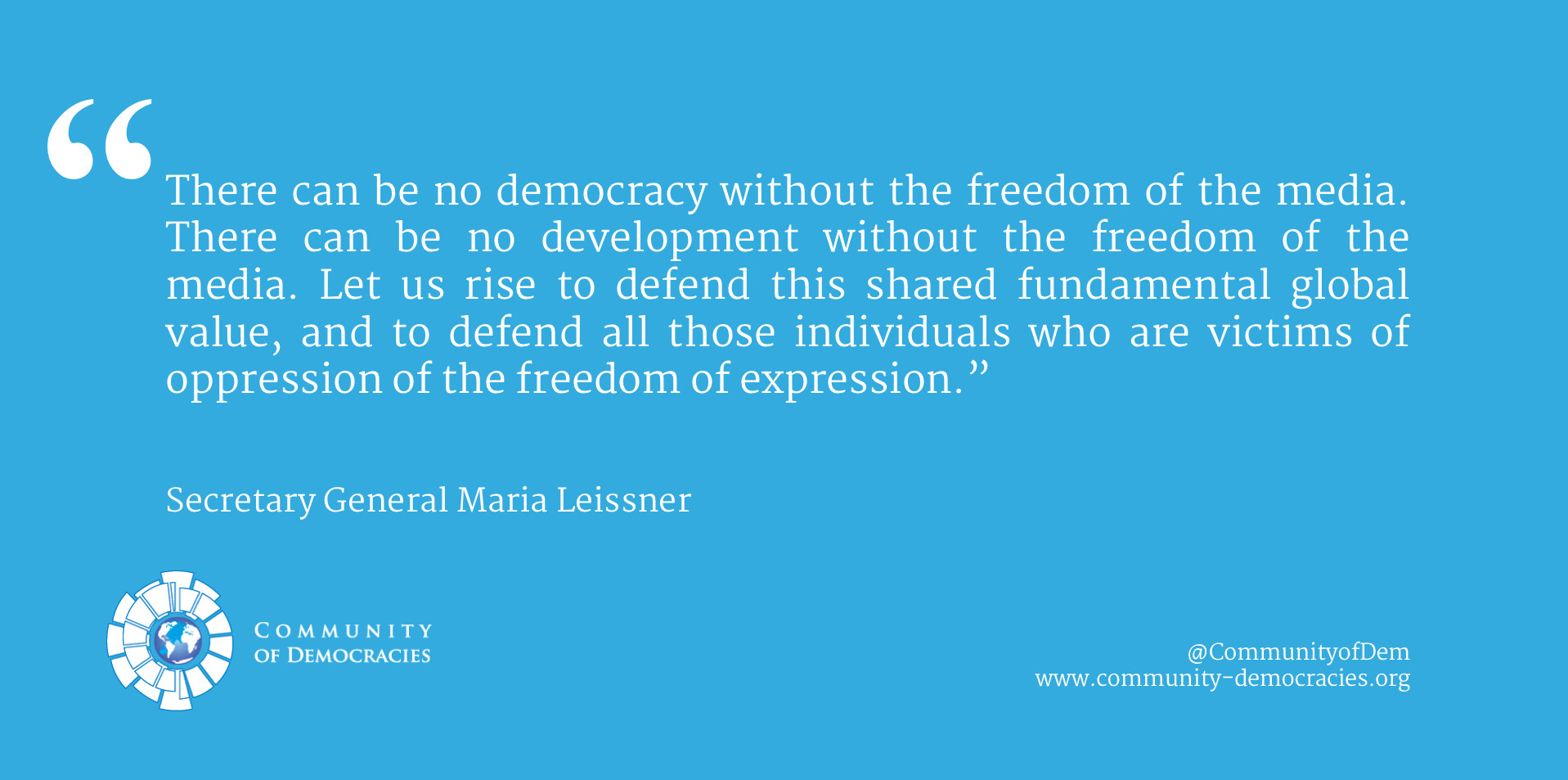 There can be no democracy without the freedom of the media- highlighted SG Maria Leissner in her statement on World Press Freedom Day.
Full statement by the Secretary General Maria Leissner on World Press Freedom Day:
Freedom of expression is an anchor of democracy.
To express ones opinions freely without risk of persecution is a core human right protected by international law and a crucial component of peaceful and inclusive societies.
Celebrating World Press Freedom Day means acknowledging a grim landscape where efforts to silence the media are increasing, including intimidations, persecutions and even killings of journalists. This development must be curbed by stronger efforts from the global democratic community.
Freedom of expression by media, civil society groups, elected parliamentarians and individual citizens is the very fabric of democracy. The right of the press to collect, report and disseminate information is a necessary component of transparent and accountable democracies. Public access to information is fundamental. This is why freedom of expression is a core principle of the Warsaw Declaration of the Community of Democracies.
Freedom of expression enables the implementation of the Sustainable Development Goals: as an enabling agent for the entire development framework and as a central part of Goal 16 for peaceful and inclusive societies rooted in the rule of law. This is a global commitment.
Restrictions on the space in which journalists and the media operate within cannot go unaddressed. The democratic community must increase efforts to defend and enable press freedoms. Democracy actors in civil society organisations, parliaments and governments need to come together to challenge those who increasingly target the media to silence the free word.
The Community of Democracies continues to confront this global trend by participating in multilateral activities and joint initiatives aimed to address the safety of journalists and restrictive measures as well as provide support for civil society on the issues related to freedom of opinion. One of the instruments of the Community of Democracies is through our multinational working group on Freedom of Expression.
There can be no democracy without the freedom of the media. There can be no development without the freedom of the media. Let us rise to defend this shared fundamental global value, and to defend all those individuals who are victims of oppression of the freedom of expression.