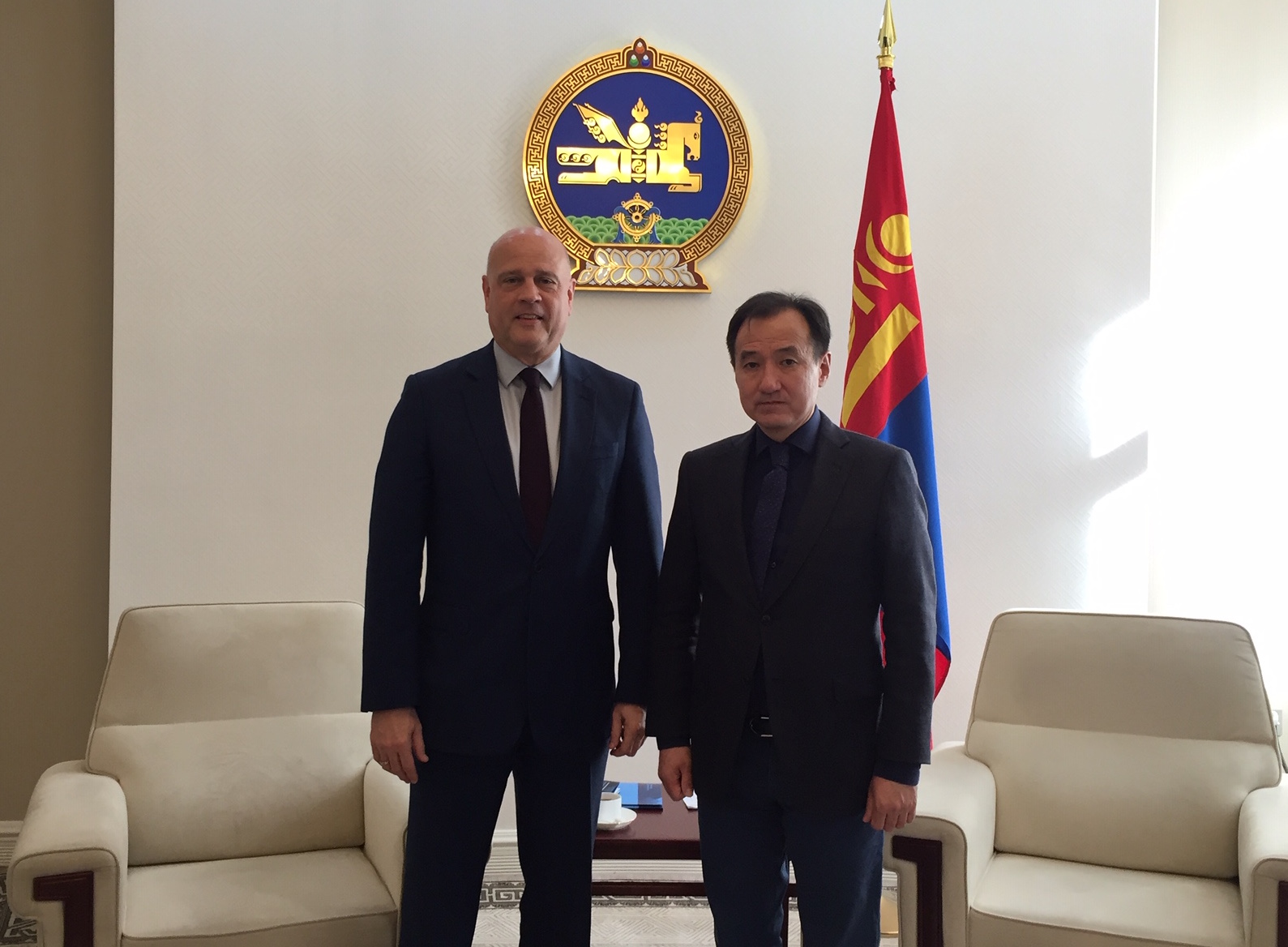 Readout
Secretary General's meeting with  H.E. Damdin Tsogtbaatar, Minister of Foreign Affairs of Mongolia
February 25, 2019
H.E. Damdin Tsogtbaatar, Minister of Foreign Affairs of Mongolia, received Secretary General (SG) Thomas E. Garrett in Ulaanbaatar, Mongolia.
The Republic of Mongolia was among the 106 signatories of the Warsaw Declaration in 2000 and is a Member State of the Community of Democracies' (CoD) Governing Council.  Mongolia held the CoD Presidency in 2011 to 2013, hosting the Ministerial Conference at which the Member States adopted the Ulaanbaatar Declaration.
The SG and Foreign Minister Tsogtbaatar discussed Mongolia's long leadership role in the CoD and the challenges and opportunities facing democracy today.  Foreign Minister Tsogtbaatar affirmed Mongolia's commitment to the Community of Democracies.  The SG thanked Mongolia for its adherence to the Warsaw Declaration and said the country's many lessons learned and best practices were important stories to be shared with  democracies old and new within the CoD.
The SG also thanked the Foreign Minister for Mongolia's support to the Ulaanbaatar Democracy Forum, an international gathering to begin the following day with a keynote address by Foreign Minister Tsogtbaatar.