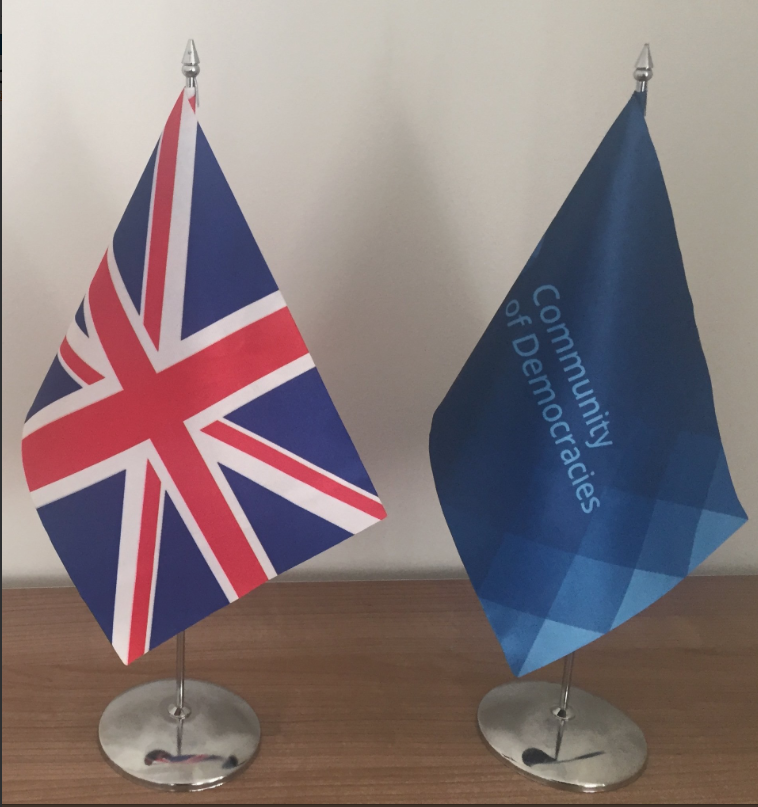 On October 10-11, 2018, Secretary General Thomas E. Garrett is making an official visit to the United Kingdom to discuss the priorities for the UK's Chairmanship of the Community's Executive Committee.
The United Kingdom assumed the rotating 6-month Chairmanship of the CoD's Executive Committee on September 15th, 2018.
During his visit, Secretary General will meet with high-level officials at the British Foreign Office, representatives of the civil society as well as parliamentarians of the National Assembly for Wales.