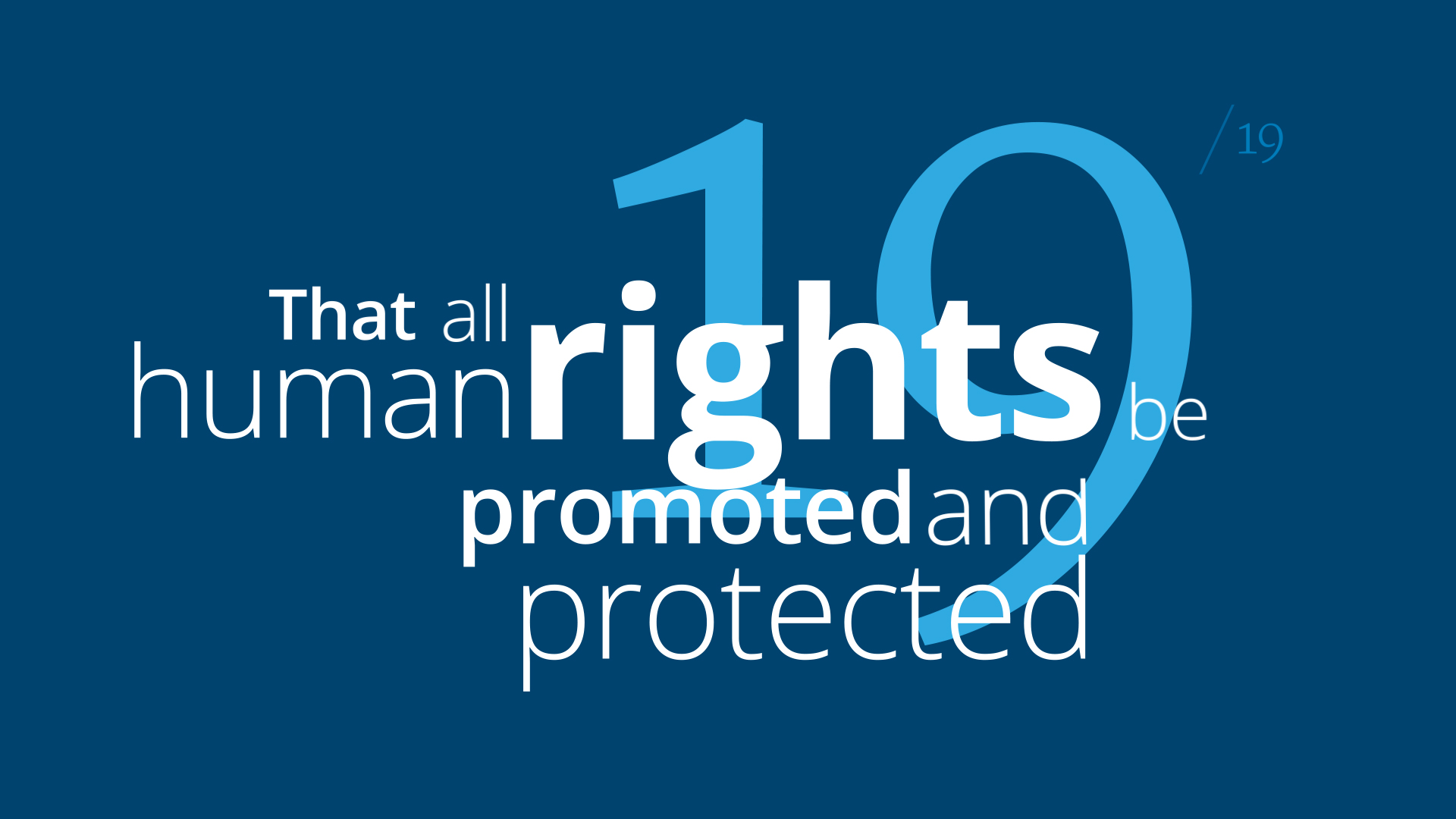 Statement by the Secretary General Thomas E. Garrett on Human Rights Day
December 10th, 2019 
Protection of human rights is at the heart of the Community's work to advance and protect democracy worldwide, in line with its founding document, the Warsaw Declaration, which emphasizes the interdependence between human rights, democracy, and development.
The theme of this year's Human Rights Day: Youth Standing Up for Human Rights highlights the immense role of young people in fighting for human rights protection and driving positive changes in their communities and countries. During my visits to the countries from across the world, I always meet with youth representatives and I am hugely inspired by their brave work protecting human rights and supporting democratic development in often very difficult environment.  The Community of Democracies supports the advancement of youth political empowerment, to ensure young people's voices are not only heard but that young people are meaningfully involved in the decision-making processes addressing major global challenges, including the promotion and protection of universal freedoms.
Working with its Governing Council Member States and Civil Society Pillar, the Community of Democracies will continue to #standup4humanrights to ensure ' that all human rights- civil, cultural, political and social – be promoted and protected as set forth in the Universal Declaration of Human Rights and other relevant human rights instruments', as stated in the principle 19 of the Warsaw Declaration.