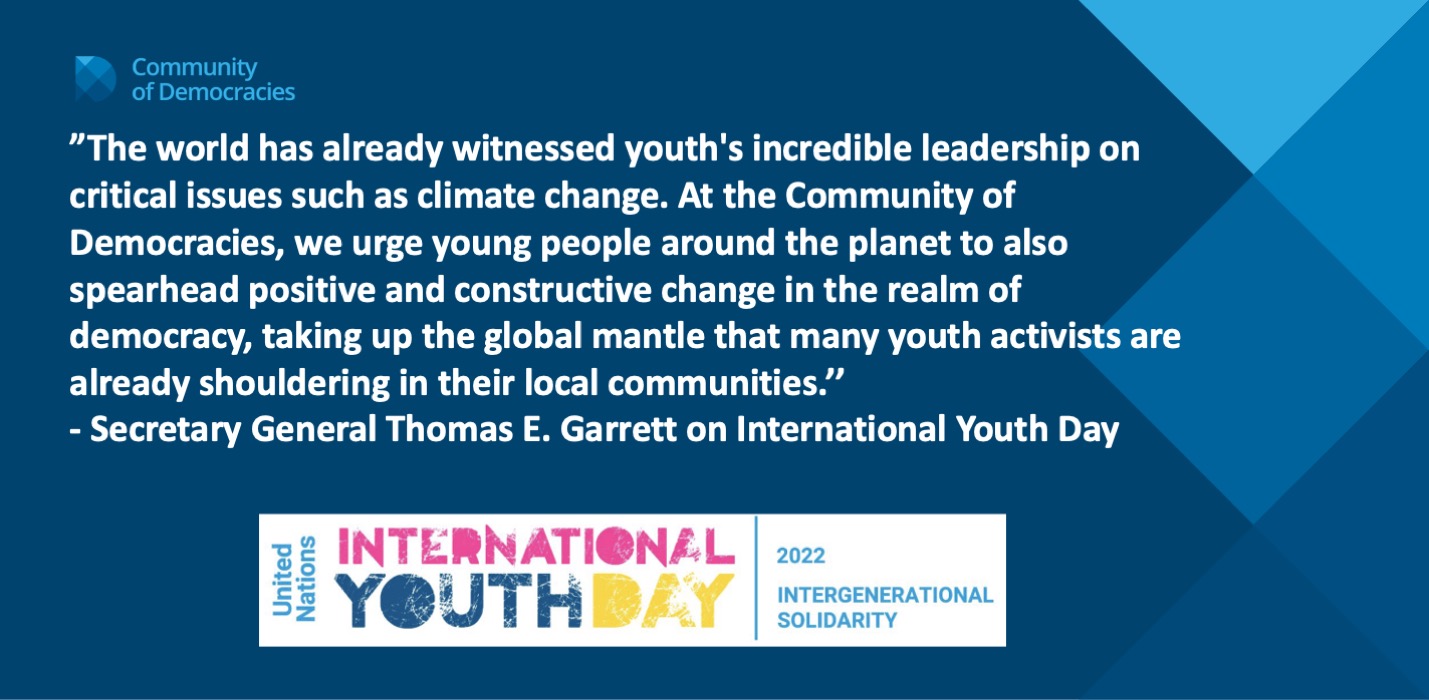 Secretary General's Statement on International Youth Day
Young people are vital stakeholders in shaping the current state of the world and our shared future. Their  diverse opinions and ideas must be central to identifying solutions to global concerns.
Today's International Youth Day provides an opportunity to highlight their contributions as the Community of Democracies (CoD) renews its commitment to support youth inclusion and empowerment.  This year's theme, "Intergenerational Solidarity: Creating a World for All Ages," focuses us on the importance of leveraging the potential of all generations to achieve the 2030 Sustainable Development Goals.
The upcoming Community of Democracies Youth Forum, "Reversing the Democratic Disconnect," to be held on the margins of the 77th UN General Assembly, will bring together CoD YouthLeads from every region of the world to identify priorities concerning democracy, human rights, and multilateral solidarity.
I look forward to these discussions as valuable input to a global dialogue on democracy. The world has already witnessed youth's incredible leadership on critical issues such as climate change.  At the Community of Democracies, we urge young people around the planet to also spearhead positive and constructive change in the realm of democracy, taking up the global mantle that many youth activists are already shouldering in their local communities.