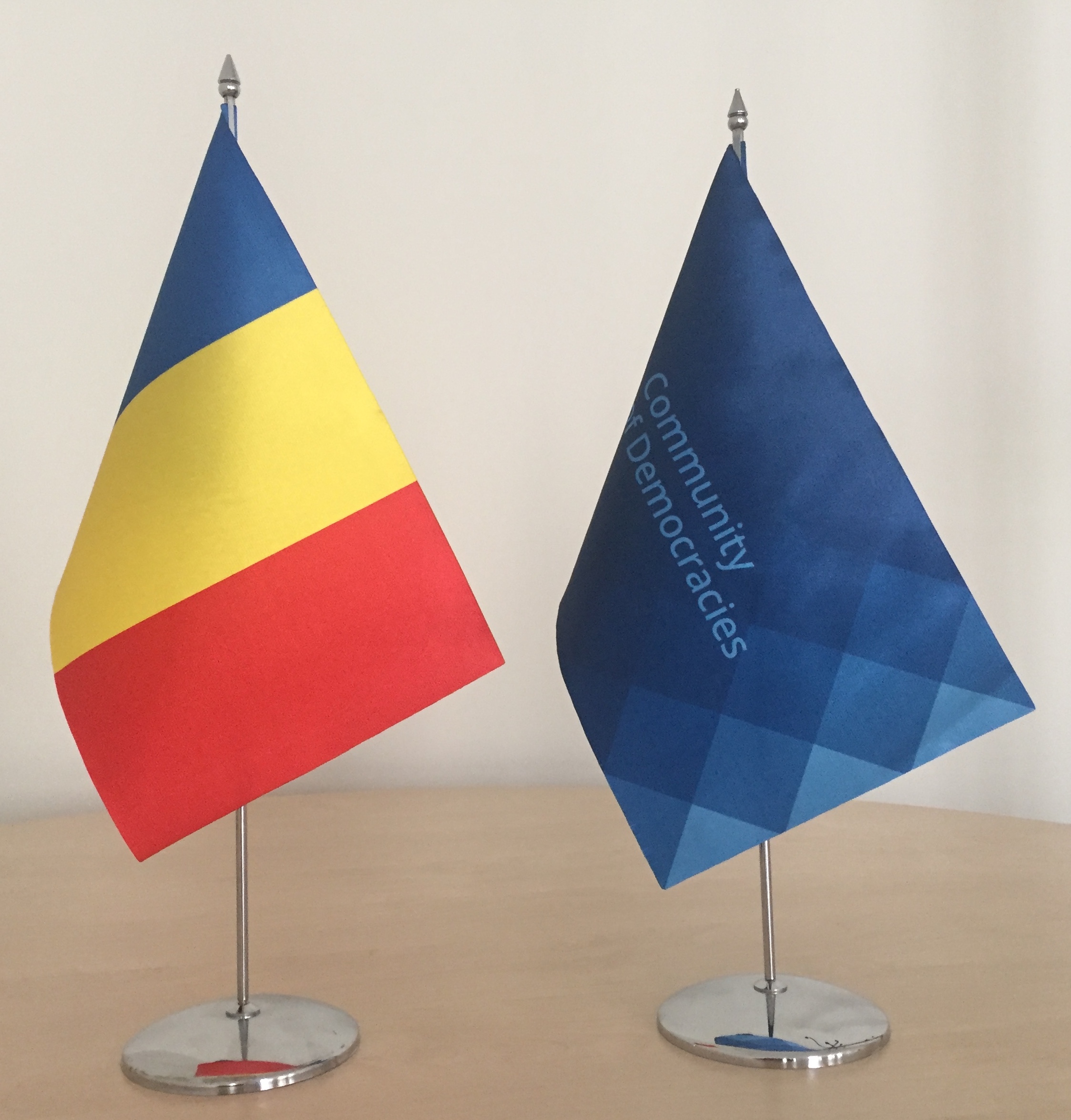 Secretary General's travel to Bucharest
May 14-15
On May 14-15, Secretary General Thomas E. Garrett will travel to Bucharest to participate in a conference 30 Years On: Lessons from the Past, Challenges of the Present, Inspiration for the Future, organized by the Romanian Ministry of Foreign Affairs in partnership with Aspen Institute Romania, European Endowment for Democracy and the German Marshall Fund.
The Secretary General will speak in a plenary session Wither Democracy? and moderate a workshop on Democracy in the Digital society. Synergy and Trade-offs / Technology and Democracy.
SG will also meet with officials of the Romanian Ministry of Foreign Affairs.
Romania is a Member State of the Community's Governing Council and will take over the Presidency of the Community of Democracies in September 2019.