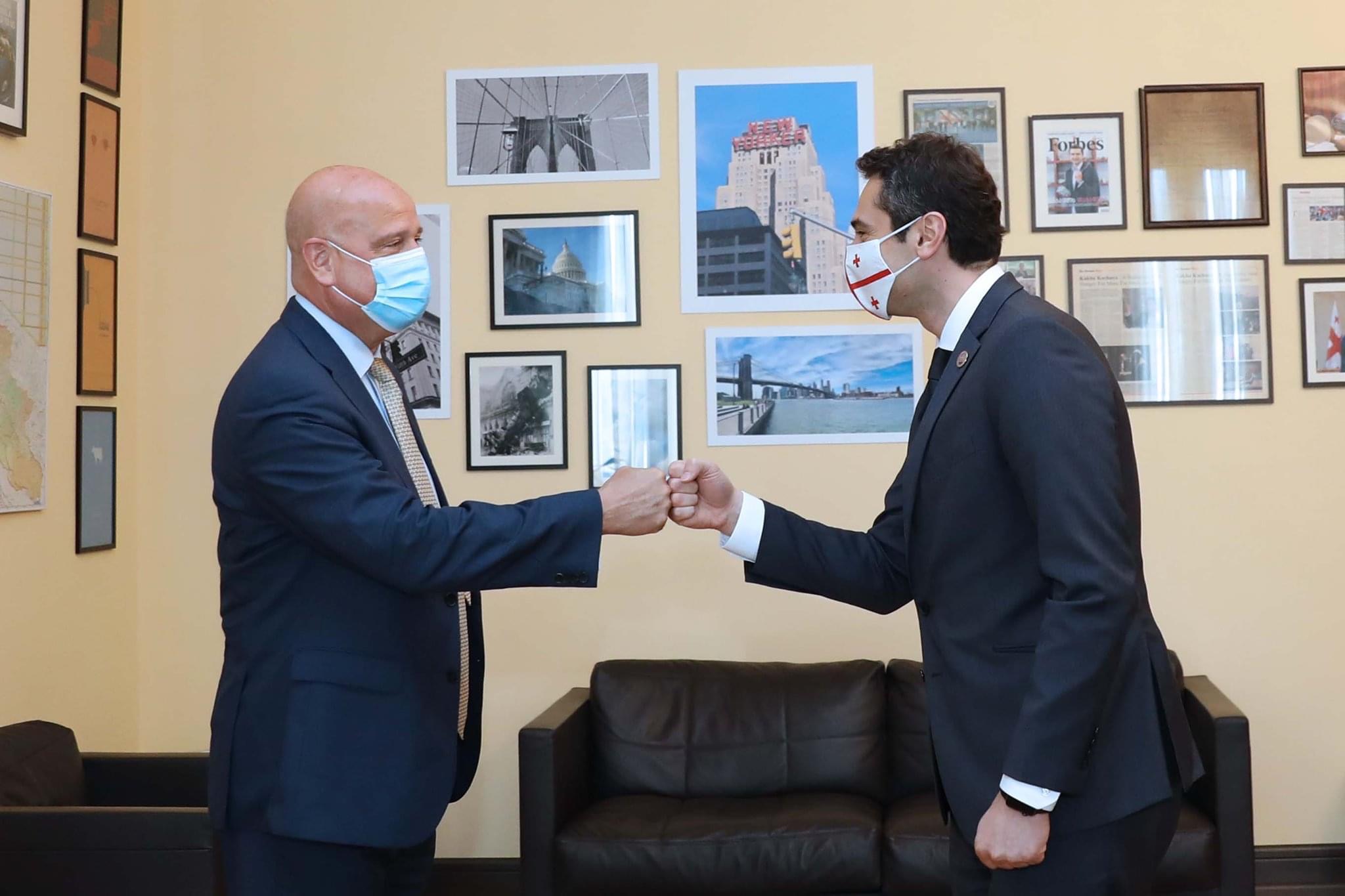 Secretary General's Visit to Georgia
On June 21-24, 2021 Secretary General traveled to CoD Governing Council Member State Georgia.
SG met with Foreign Minister of Georgia David Zalkaliani to discuss current opportunities and challenges for democracy and the upcoming CoD X Ministerial Conference.
He also met with chairman of the Georgian Parliament Kakha Kuchava. They spoke of the role of the people's elected body, the legislature, in a democracy, and electoral reforms under way in parliament.
During his meeting with Tamar Zhvania, Chair of the Central Election Commission, the discussion included the role of digital technology in election management. Georgia is the chair of the CoD Working Group on Democracy and Technology.
Speaking with CoD Youth Lead for Georgia, Tinatin Oboladze, SG discussed CoD Youth Leads engagement in CoD activities and the current role of youth in Georgian democracy.
During the visit, SG  also visited an impressive Public Service Hall in central Tbilisi, where citizens can receive some 400 different government services in a transparent and efficient system.
SG also travelled to Odzisi.  From there, he observed Russian military positions in the area of Georgia under occupation.
"I am grateful for the opportunity to visit the Occupation Line and witness for myself the ongoing, decades-long Russian aggression against Georgia, even though the accounts I heard about the abduction of Georgian citizens and the harsh repression of Georgian villages in the occupied areas are painful. I wish for their day of liberation and a return to the sovereign and territorial integrity of this democratic nation"- he said.
Georgia joined CoD Governing Council in 2019 and chairs its Working Group on Democracy and Technology.