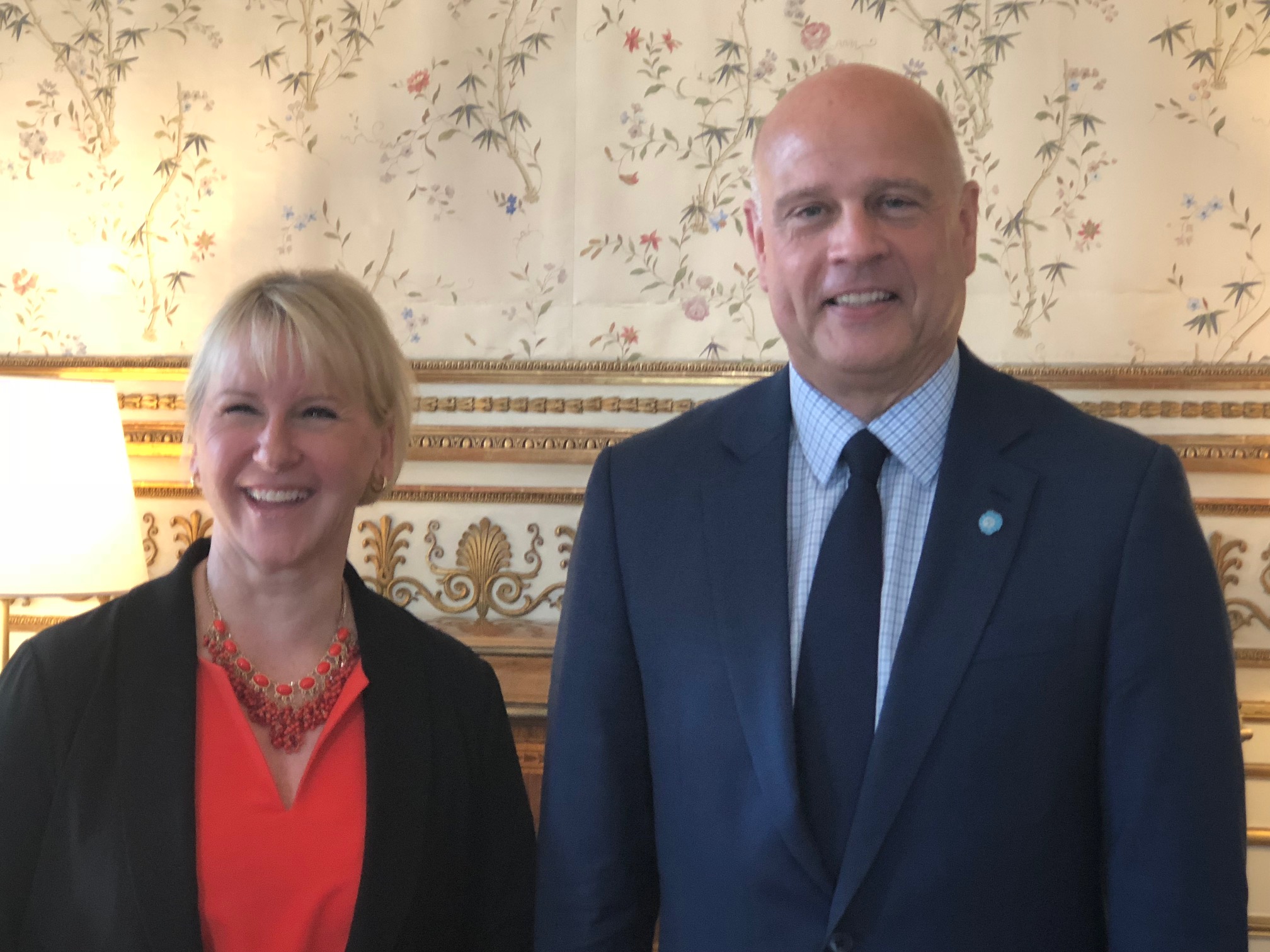 Secretary General travelled to Sweden to participate in the International Idea's Meeting of the Board Advisers, Extraordinary Session of the Council and Management Committee meeting. SG presented the Community's initiatives aimed at strengthening democracy worldwide and discussed potential areas of cooperation between the Community and the International Idea.
In the margins of these meetings, Secretary General also met with high-level officials from the Government of Sweden including Foreign Minister Ms. Margot Wallström; State Secretary to the Minister for Development Cooperation, Ms. Ulrika Modéer, and Head of Department for International Law, Human Rights and Treaty Law, Dr. Gustaf Lind.
Sweden plays an important role in the global promotion of democracy and holds membership in the Community's Governing Council and Executive Committee.