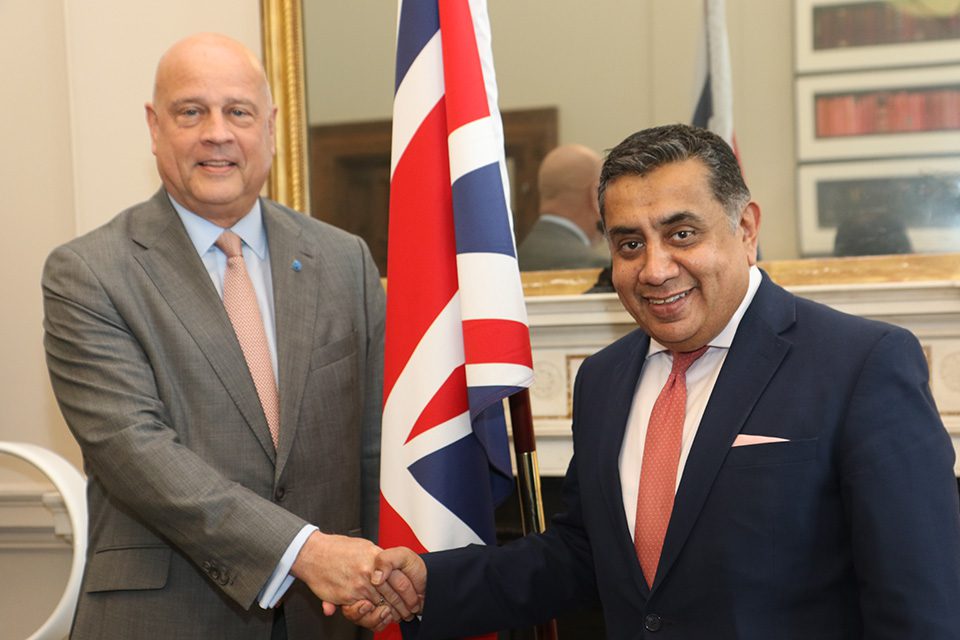 Secretary General's Visit to the UK
On May 17-18, 2023, SG Thomas E. Garrett visited CoD Member State United Kingdom. On the first day of the visit,  SG Garrett, Senior Advisor Patricia Galdamez, and the Chair of the Civil Society Pillar, Mr. Enrique de Obarrio, joined by Ms. Rosemary Forest, Civil Society Pillar UK focal point, met with Mr. Kanbar Hossein Bor, Deputy Director of the Democratic, Governance and Media Freedom Department at the Foreign Office.
SG Garrett also met with Lord Ahmad of Wimbledon to discuss democracy-related issues in the UK and worldwide, and participated in a civil society roundtable to discuss civil society perspectives on current challenges and opportunities to democracy. Engagement with civil society remains an integral part of the CoD's mission and work.