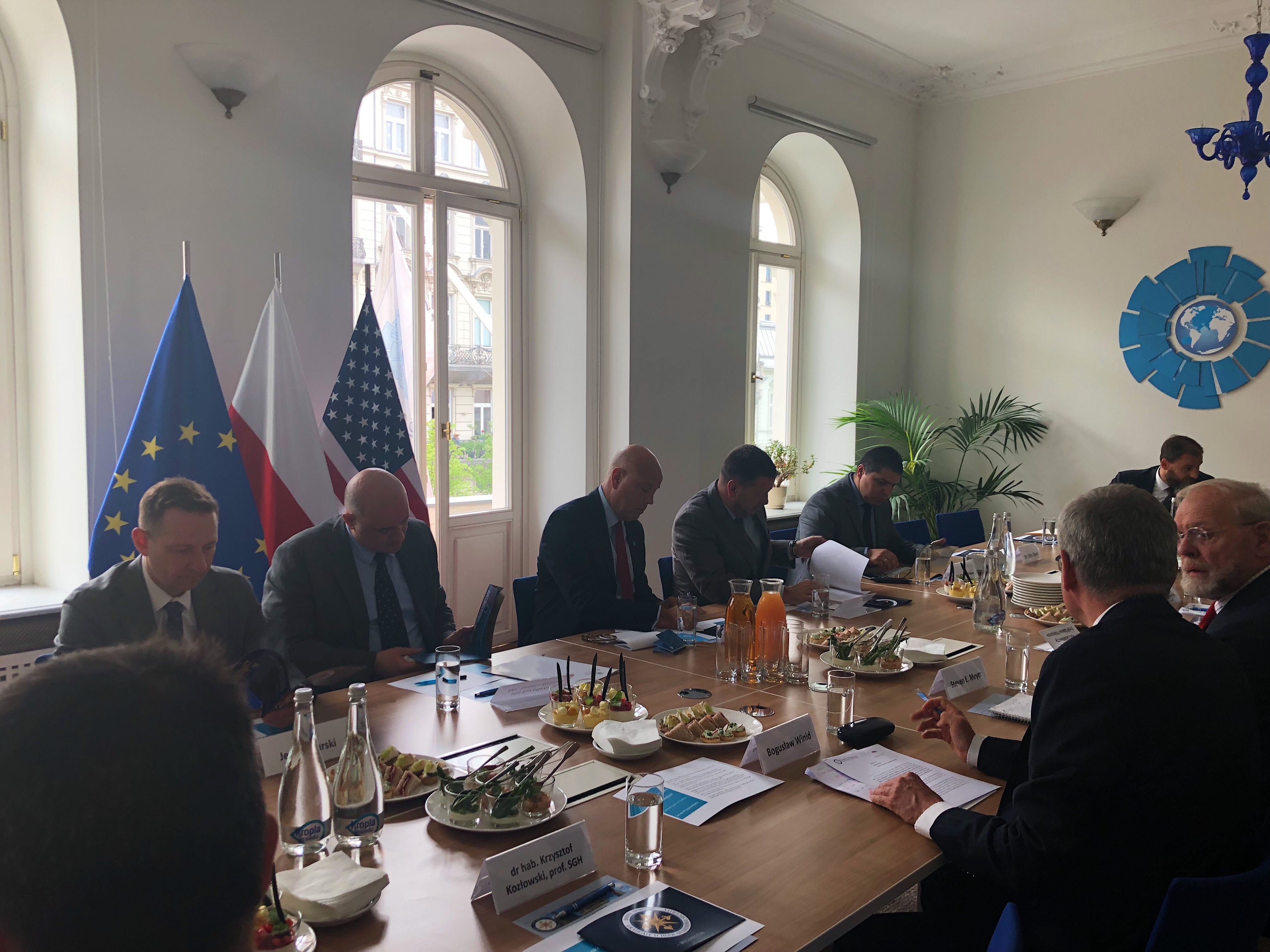 "Efforts to counter security challenges are greatly advanced by adherence to democratic norms and a commitment to human rights." –    said SG Garrett in his opening remarks at the Daniel Morgan Graduate School of National Security (DMGS) conference.
The conference on 'Challenges for Transatlantic Relations in the Light of National Security and Defense' marked the formal introduction of the DMGS to Europe and was hosted at the offices of the Permanent Secretariat of the Community of Democracies on May 14th.
In his opening remarks, SG Garrett highlighted the links between the Community's mission and the work of the Daniel Morgan School. He encouraged students to make use of the resources developed by the Community of Democracies, including the report on the Democracy and Security Dialogue, and stressed the co-dependence of democracy and security.
 As part of the event, the SG will also participate in a panel discussion on 'Security of Tomorrow: Challenging Possible Scenarios' at the evening session of the conference.