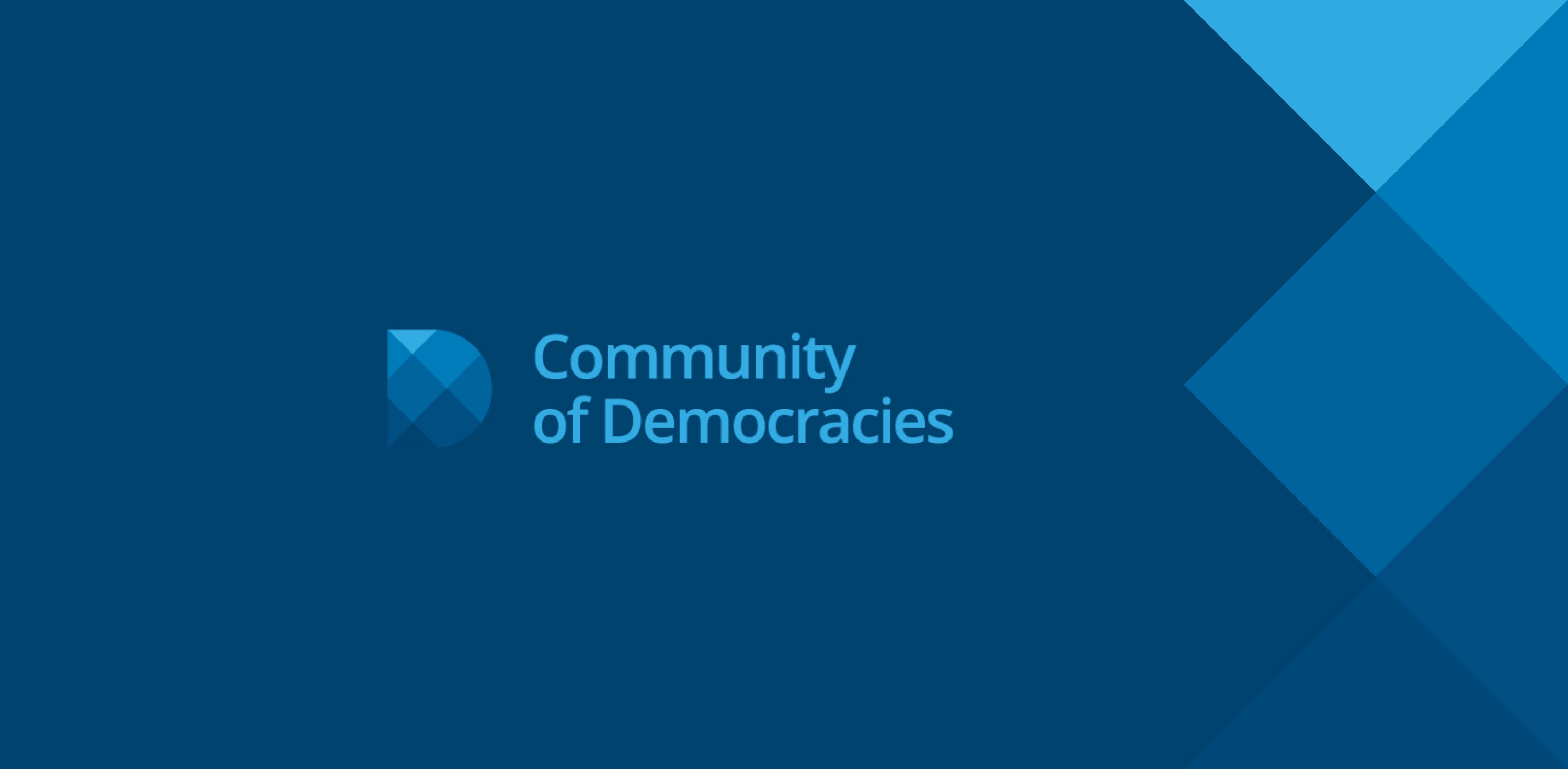 Secretary General's Statement on Punitive Action against Civil Society in Taiwan
A robust civil society is a key element of a healthy democratic landscape; the protection and enabling of civil society is an important responsibility of the Community of Democracies (CoD).
The Taiwan Foundation for Democracy is an important partner of the Community of Democracies through its long-time and active membership in the International Steering Committee of the CoD's Civil Society Pillar.
Following U.S. House of Representatives Speaker Nancy Pelosi's recent visit to Taiwan, China embarked on a number of punitive and aggressive retaliatory measures, including sanctions on the Taiwan Foundation for Democracy.
 As Secretary General, I condemn this arbitrary and authoritarian action against civil society in the international community.