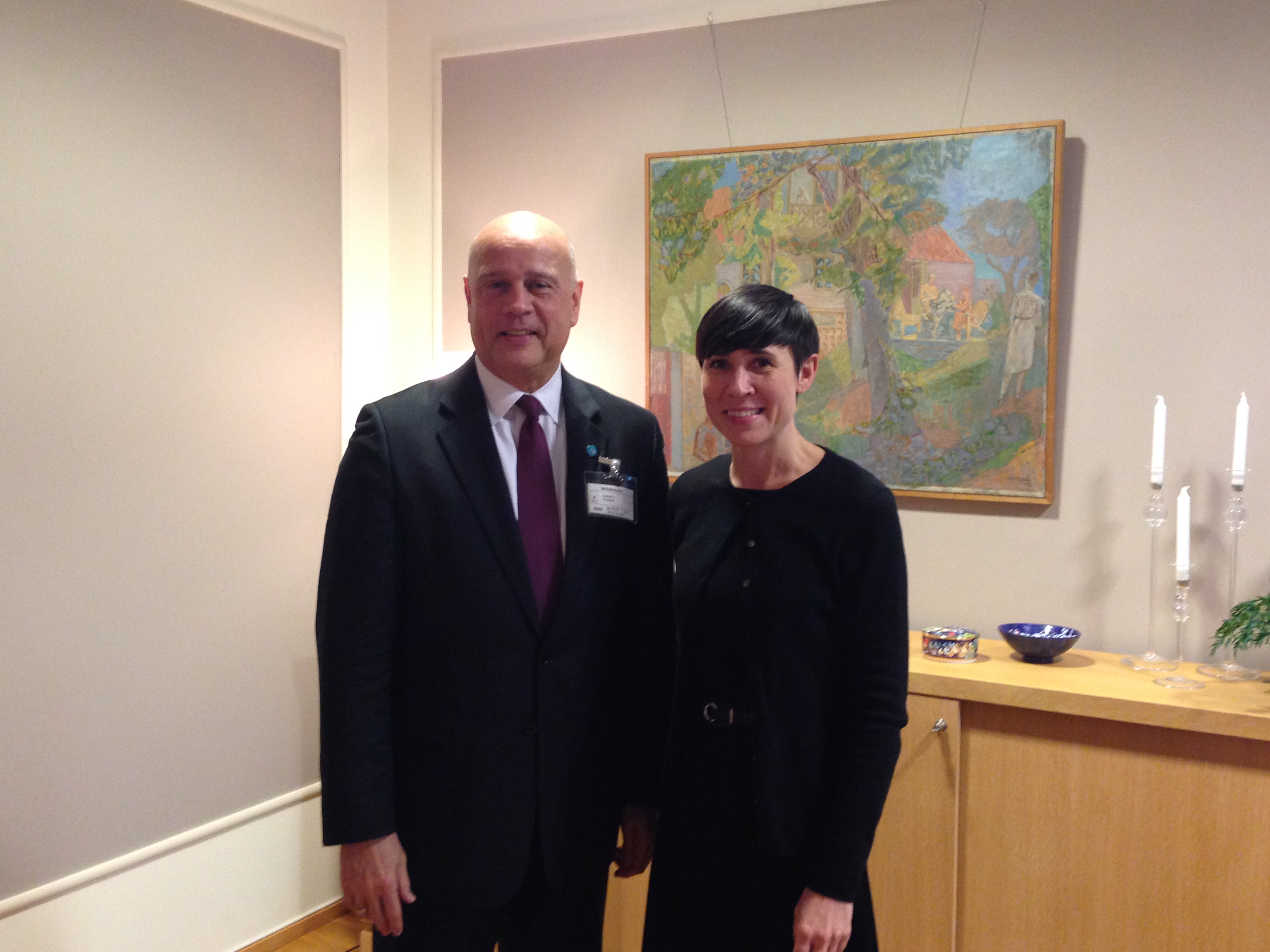 On 20th of December Secretary General Thomas  Garrett met with the Minister of Foreign Affairs of Norway Ine Eriksen Søreide in Oslo.
Secretary General thanked Norway for chairing the Executive Committee of the Community of Democracies and for its active engagement in the Community's Governing Council since Norway joined the Council in 2015.
Minister Søreide and Secretary Garrett discussed challenges to the protection of democratic freedoms in various regions of the world, with particular emphasis on the efforts to support fragile states and the objective of protecting civic space globally.
Secretary Garrett commended Norway for leading the Human Rights Defenders UN Consensus Resolution 2017.