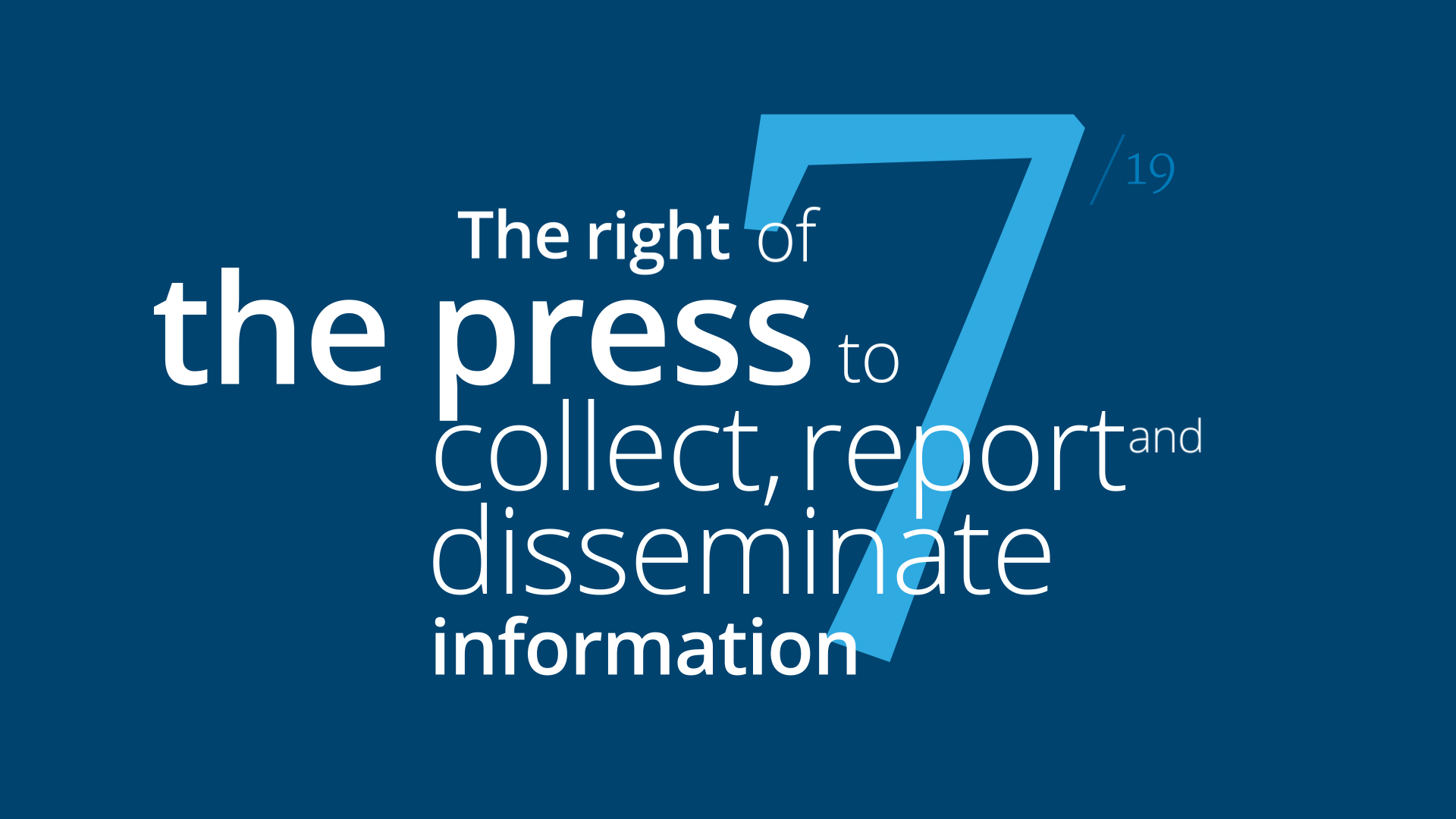 Statement by the Secretary General Thomas E. Garrett ahead of World Press Freedom Day (May 3)
Each year on World Press Freedom Day we are reminded of the importance of freedom of the press and we become aware of our responsibility in a democracy to remind government to respect this fundamental right. In 2020, as we daily witness the significant impact of the COVID-19 pandemic on all, ensuring public access to information via diverse and independent media is crucial.
Democracy is the political system best-suited to address and tackle this pandemic, in providing government transparency and access to information, media freedoms, and enabling citizens to have a voice, providing a space for exchange of views and ideas to contribute to decision making processes.
Exploitation of this health crisis as an excuse by some governments to impose restrictions on the media has been highlighted by press freedom organizations. Addressing a major public health crisis may require extraordinary measures, however in a democracy emergency legislation should be temporary, proportionate to the aim of public good and remain consistent with democratic principles and state obligations under international law and human rights standards.
The right of the press to collect and disseminate information and the right of every person to freedom of opinion and of expression, including to exchange information through any media regardless of frontiers, are among core democratic principles outlined in the Community's Warsaw Declaration, adopted in June 2000. In these challenging times, these principles are as important as ever.
On the occasion of the 2020 World Press Freedom Day, let me underline that upholding democratic principles of the Warsaw Declaration, including protecting press freedom and public access to information, will be an essential part of an effective response to the COVID-19 pandemic.