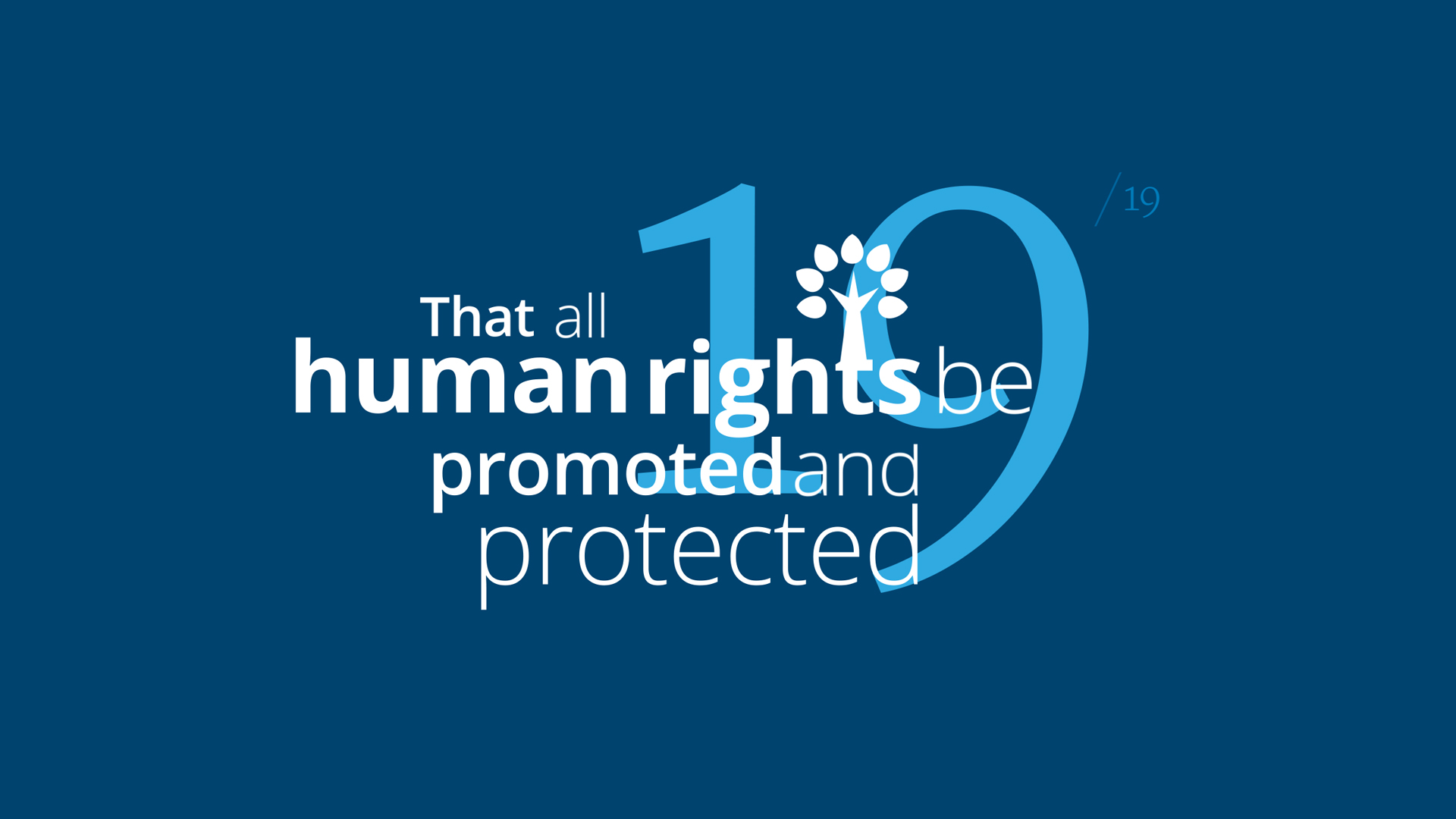 Statement by
the Secretary General Thomas E. Garrett on
Human Rights Day
December 10, 2020
As the challenging year of 2020 draws to an end, the commemoration of Human Rights Day on December 10 offers a unique time for reflection on the impact of the COVID-19 pandemic on human rights. The global health crisis brought a new set of challenges in all aspects of people's lives, highlighting issues concerning fundamental freedoms during the pandemic. The theme of the 2020 Human Rights Day Recover Better: Stand Up for Human Rights underlines that human rights must be central to recovery efforts from the pandemic.
A significant focus of attention for the Community of Democracies (CoD) in 2020 is the impact of COVID-19 on democracy. Throughout the year, multiple digital events held by the CoD gathered experts from governments, international youth networks, civil society, and the private sector from across the world to discuss how the pandemic affected democracy in many different aspects, from gender equality and youth inclusion to press freedom and countering disinformation. These discussions underlined that while we work and sacrifice to stay healthy and keep our communities safe, we can't lose sight of the risk to human rights and freedoms. Upholding and protecting fundamental human rights should always be at the heart of addressing the pandemic and post-recovery efforts.
'Democracies should respond to the global pandemic by renewed adherence to democratic principles of the Warsaw Declaration'- emphasized the CoD Member States in the Bucharest Statement adopted at the CoD 20th Anniversary Conference in June 2020.  The CoD's founding document, the Warsaw Declaration, outlines 19 core principles of democracy and human rights, including the right of every person to public access to independent information, freedom of opinion and expression, equal access to education, equal access to public service, freedom of religion or belief, freedom of peaceful assembly and association. In 2020, upholding and protecting these principles is as relevant as 20 years ago.
One hundred six countries from across the world adopted the Warsaw Declaration. On the occasion of Human Rights Day, let me quote Principle 19 of the Warsaw Declaration as a reminder to all governments of their duty to ensure 'That all human rights – civil, cultural, economic, political and social- be promoted and protected as outlined in the Universal Declaration of Human Rights and other relevant human rights instruments.'