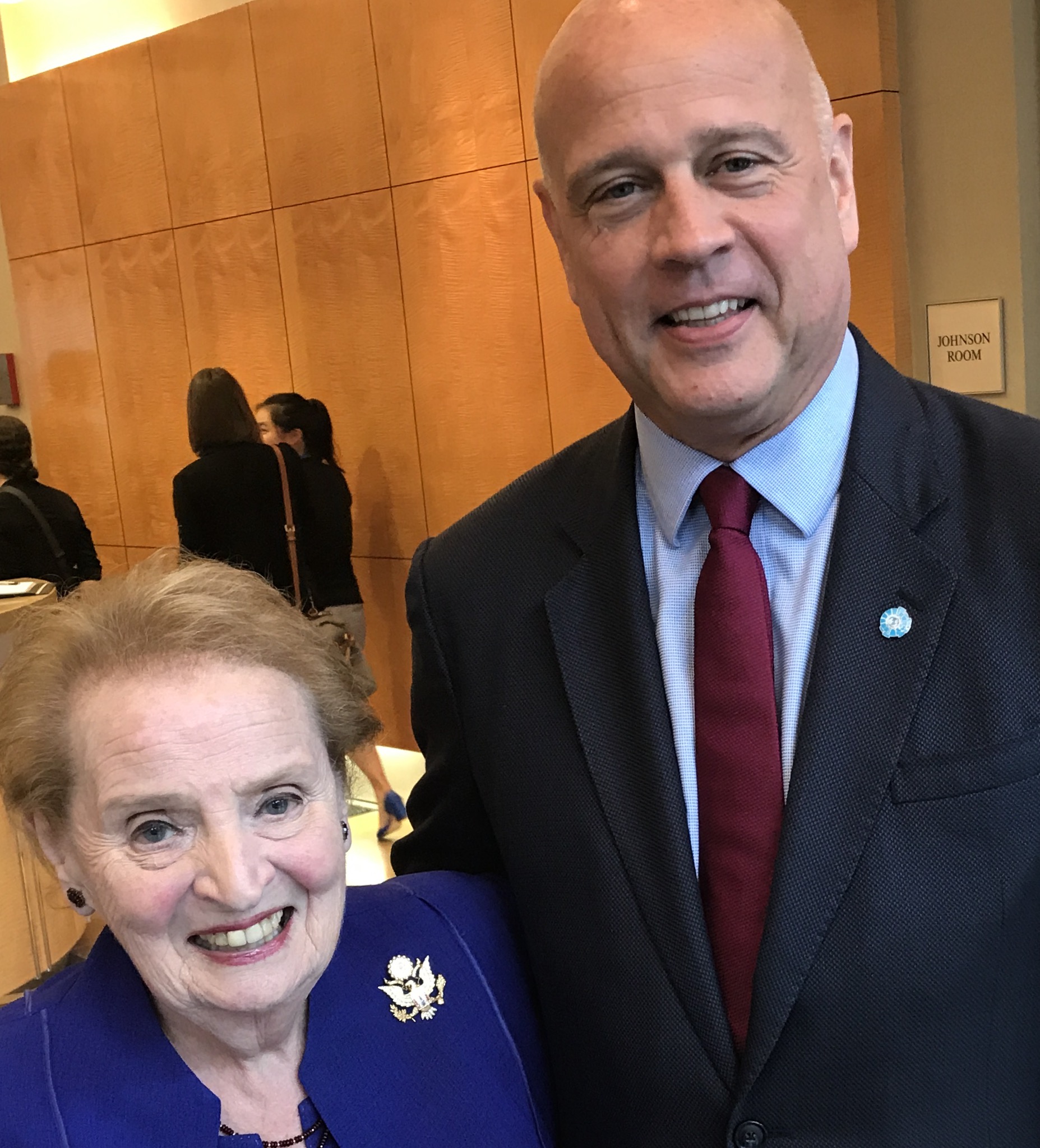 Statement by the Secretary General Thomas E. Garrett on the passing of Madeleine Albright
The passing of Secretary of State Dr. Madeleine Albright is an incalculable loss to the United States and the free world. A champion for human rights and the rule of law, she was a co-founder and a tireless supporter of the Community of Democracies.
Speaking at the Community of Democracies' first conference in 2000, she said: "In the long run, democracy is the most stable form of government; but it is among the most fragile in the short run. And the more democracy spreads, the more at risk it is in more places. Today, a variety of threats are slowing and endangering democratic transitions. It is both right and smart that we offer our help through a variety of tools." Her words remain relevant today, as democracy faces ongoing external and internal threats and challenges.
For over two decades since establishing the Community of Democracies, Secretary Madeleine Albright remained an inspiration and an active supporter and advocate of the Community's activities promoting and defending democracy worldwide.
In a note written to me after a visit to Warsaw, Secretary Albright said, "I now have a new message for NATO countries..2% GDP for defense, 100% for Democracy."
She is already missed as our founder, supporter, and friend. The Community of Democracies shall always honor and promote her legacy.