Statement on General Elections in Guatemala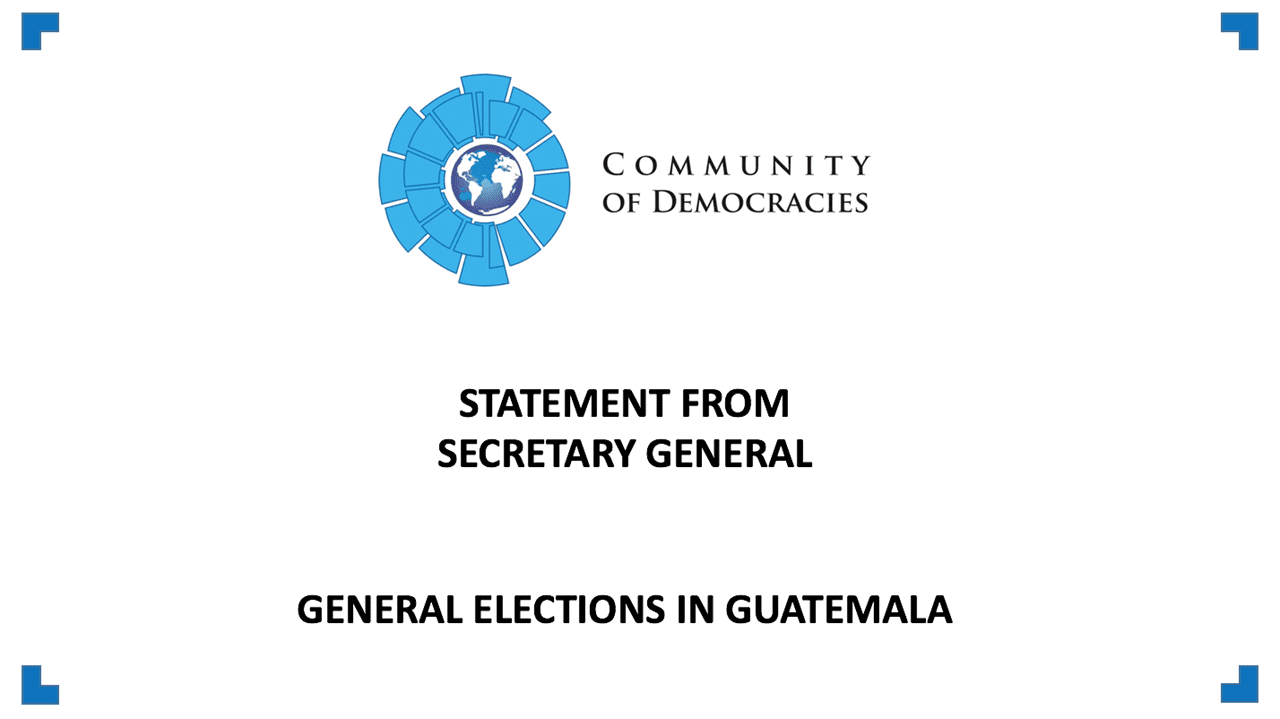 September 8, 2015
Statement from Secretary General Maria Leissner on the peaceful general election in Guatemala.
STATEMENT FROM SECRETARY GENERAL
ON GENERAL ELECTIONS IN GUATEMALA

Warsaw, Poland
September 8, 2015
On Sunday September 6, 2015, the citizens of Guatemala took part in a fair and calm general election to decide on new leadership of the country for the next four years.
Amidst corruption scandals and the resignation of former President Mr. Otto Fernando Perez Molina, Guatemalans have demonstrated their determination to modernize and reform government with an estimated 80% voter turnout. Since the candidates were short of a 50% plus one to guarantee a vote, the country is preparing for a run-off election on October 25, 2015.
I congratulate the people of Guatemala in calling for and expecting complete openness and transparency from their government. Since April of 2015, tens of thousands of people have been protesting in order to demand a better and stronger electoral system. The massive peaceful protests have also ensured that the country's corruption is addressed and that the voices of the people are heard, thus integrating citizen action to the guarantees in the country's democracy and constitution. The protests have further encouraged investigations of 1,400 members of government.
Sunday marked Guatemala's eighth election since the end of a nearly 40-year civil war, which also re-introduced democracy to the country.

The website of the Ministry of Foreign Affairs states that "the electoral process is guaranteed by the Supreme Electoral Tribunal and backed by the government, the various sectors of the country as well as the different electoral observation missions in Guatemala".