Statement on the 15th Anniversary of the Inter-American Democratic Charter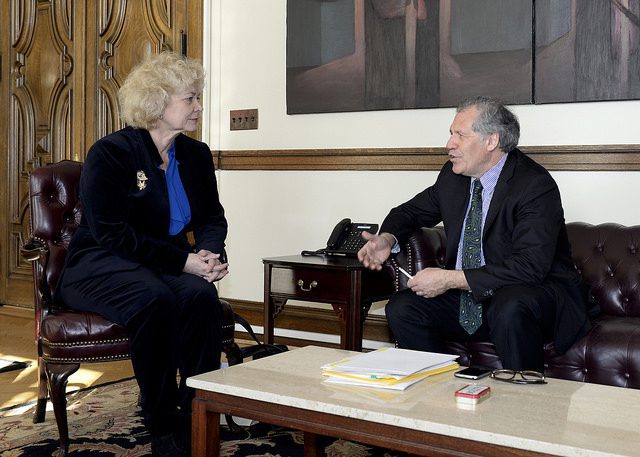 September 11, 2016
Ambassador Maria Leissner, Secretary General of the Community of Democracies, issued the following statement on the 15th anniversary of the Inter-American Democratic Charter:
It has been 15 years since the Organization of American States adopted a bold commitment to democracy, signaling that the values of democratic governance would forever bind the people – and governments – of the Americas. The Inter-American Democratic Charter became a game changer. As the first of its kind, the Charter inspired many other regional organisations to assume the role of safeguarding democracy as a cornerstone of regional cooperation and peace.

The Charter, la Carta Democratica, is an unequivocal declaration that democracy is a fundamental human right that governments across the region are obliged to promote and protect. Coming on the heels of the Warsaw Declaration Toward a Community of Democracies, the Charter was an important milestone in the development of a multilateral approach to democracy support around the world.

As we have seen with the case of Venezuela, this "Magna Carta for the Americas" is now a dynamic document that enables the region's governments to act on behalf of citizens who face an unconstitutional interruption of democratic order.

The use of its mechanisms to strengthen rule of law and protect human rights is essential for the millions of people who live across the Americas.

We congratulate the Organization of American States on this important anniversary and pledge that the Community of Democracies will remain a steadfast partner in its efforts to ensure the light of democracy remains bright.
Photo of Ambassador Leissner meeting with OAS Secretary General Luis Almagro taken by Juan Manuel Herrera/OAS on 28 January 2016 in Washington.