Strengthening Democracy Essential to Combating Terrorism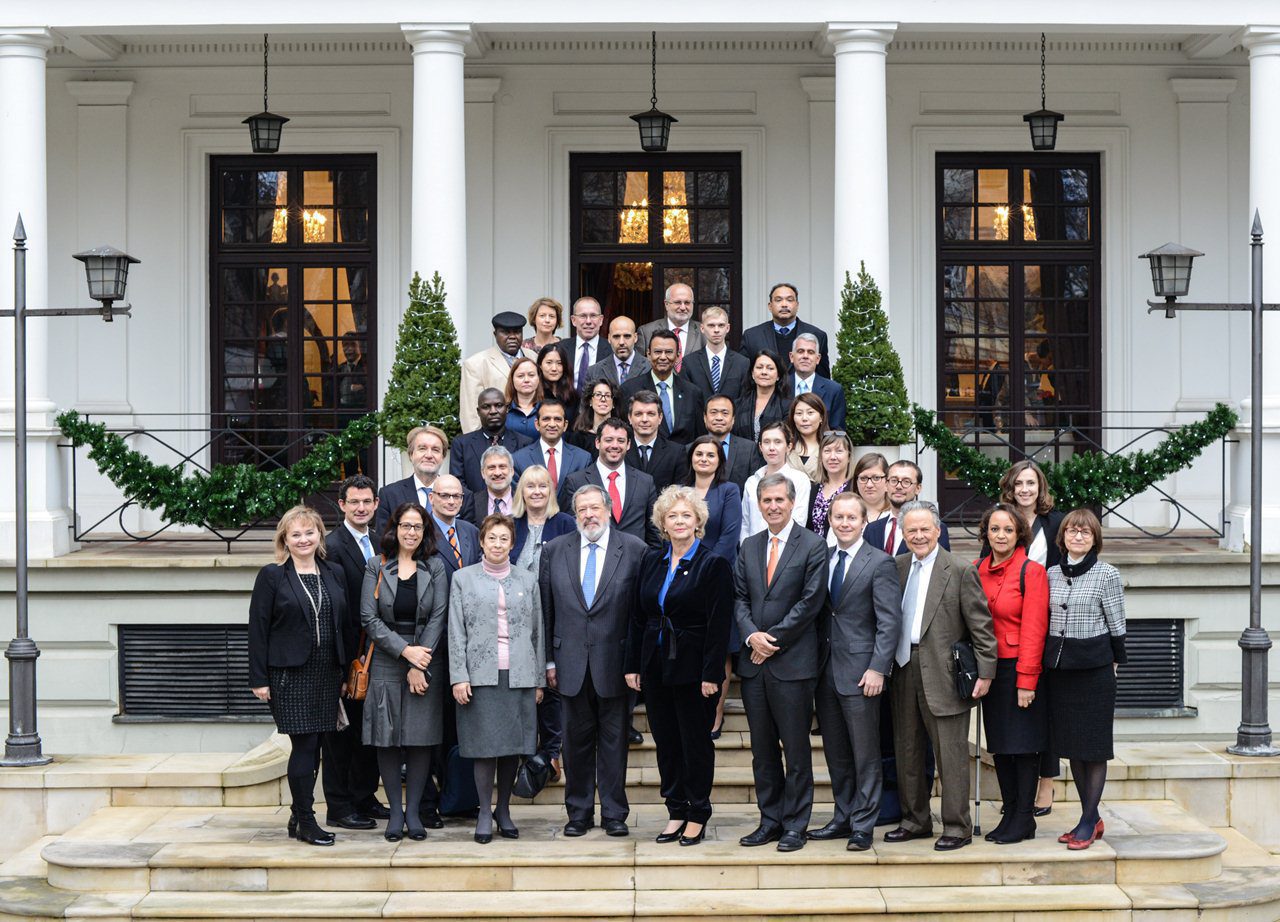 December 10, 2015
Readout from the 19th Governing Council meeting
Warsaw, Poland – The Community of Democracies concluded its final meeting of the year with talks about the important relationship between security and democracy, followed by a side event on the topic that included other voices from the international community and civil society.

At the end of the meeting in Warsaw, governments represented on the Community's 28-member Governing Council approved the following summary of their discussions, which followed a series of violent and sensational terrorist attacks:
The Governing Council reaffirmed the commitment in the Warsaw Declaration to cooperate to confront terrorism and to do so in accordance with respect for human rights of all persons and for the norms of international law. The Council also affirmed the view that strengthening democracy was essential to combating terrorism.
Democracy and security is a top priority for the Community under the U.S. presidency, which is also focused on democracy and development and the shrinking space for civil society around the world. The emphasis on security has taken on added importance since it was adopted over the summer.

"On this special day, the 65th International Human Rights Day, we stand united in the belief that we can defeat terrorism without destroying democracy," Secretary General Maria Leissner said. "Our discussions over the last two days have reinforced my firm belief in the value of frank, constructive dialogue among stakeholders about the need to protect both the people and their basic human rights."

"Disregard for human rights is a global security concern and never should be viewed as an internal issue," Leissner added in her concluding remarks. "When responding to serious threats we cannot abandon our values."

During a side event entitled "Democracy and Security," members of the Governing Council and other interested parties heard from French Ambassador Pierre Buhler; Michael Georg Link, director of the Office for Democratic Institutions and Human Rights at OSCE; Bi Puranen, secretary general of the World Value Survey Association; and Gustavo Amaya, president of CECADE in El Salvador and a member of the Community's International Steering Committee.

The Community of Democracies is an intergovernmental organization that drives the global democratic agenda through common action. Since its establishment in 2000, the Community has brought the world's democracies together to advance the democratic principles and promote the standards enshrined in the Warsaw Declaration Toward a Community of Democracies that was signed by 106 countries.

Please follow @CommunityofDem on Twitter and visit our website (www.community-democracies.org) to learn more about the organization and its work.
For members of the news media:
High-resolution photos from the meeting are available on our Flickr page.
For more information or to arrange interviews, please contact Lukasz Lukaszek at media@community-democracies.org or +48 22 722 333 062.