TechCamp Mali – civil society capacity building workshop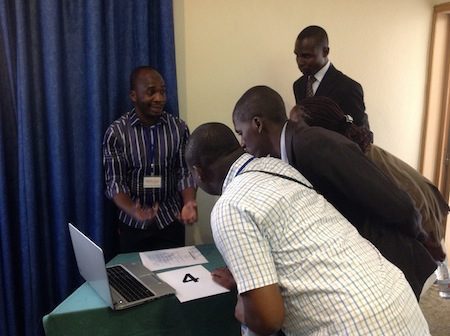 April 24, 2014
In Bamako, Mali, the first TechCamp of the Community of Democracies and the U.S. Department of State is taking place.
The introduction of new technologies in the last several years has changed the work of civil society activists around the world. Their range of possibilities for public outreach and contact has increased significantly, but so have the public expectations to engage in dialogue through new media. How can civil society organizations and activists make good use of the new possibilities offered by technology, and at the same time meet the public expectations?
The Community, in cooperation with eDiplomacy department of the U.S. Department of State, organize capacity-building workshops called TechCamps. TechCamps provide civil society representatives with technological training and access to technological tools and expertise, focusing on issues such as democratic governance, interactions between government and civil society, and government transparency. For the first time, eDiplomacy and the Community of Democracies will together introduce new technologies and strategies to strengthen and empower civil society organizations.
The first TechCamp is taking place in Bamako, Mali. Read more information on the workshops here, and see pictures from the event on the Facebook page of the Community of Democracies or by using the hashtag #techcampmali in the different social networks.