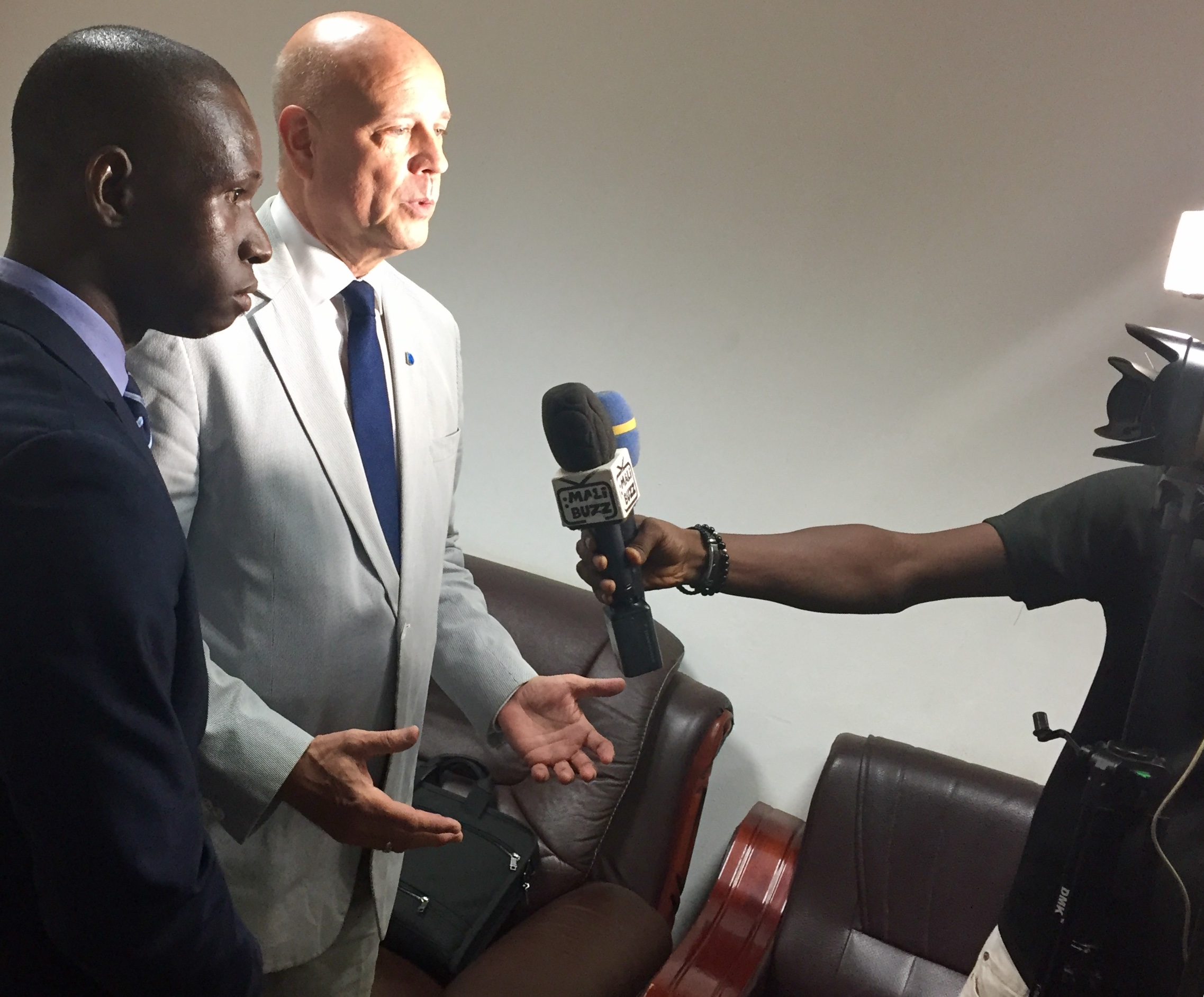 High-Level Delegation to Mali 
On July 9-12, 2019, Secretary General Thomas E. Garrett and External Relations Director Nicolae Nastase traveled to Bamako for the Community of Democracies' High-Level Delegation to Mali. The main task of the delegation, composed of five Member States (Canada, Norway, Poland, the United Kingdom, the United States) and a representative of the Community's Civil Society Pillar, was to gain a better understanding of progress and challenges faced by Mali. This understanding shall enable the Community's Governing Council to articulate engagement to  support Mali's path to democratic governance.
The visit was made at the invitation of the Government of the Republic of Mali, under the Community's Strategic Objective 1, which encourages Governing Council Members to promote adherence to the Warsaw Declaration Principles in countries within and outside the Community.
During the visit, the participants of the High-Level Delegation met with representatives of the Government of Mali and national human rights institutions, international organizations present on the ground and civil society organizations who presented first-hand accounts of current challenges and opportunities for supporting and strengthening democracy in Mali.