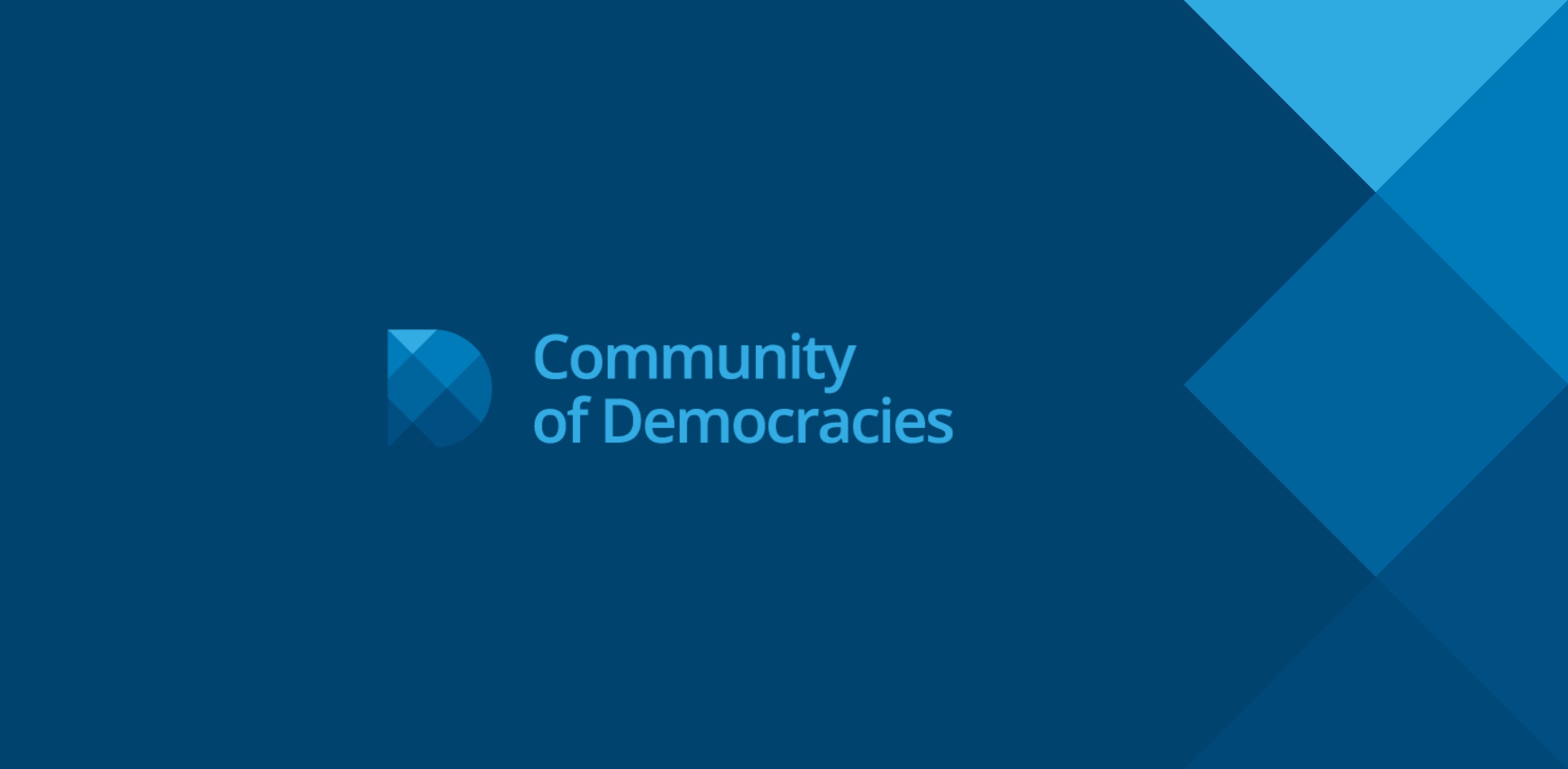 Approaching its 18th anniversary, the Community of Democracies is pleased to announce its new visual identity with a fresh logo and redesigned website.
The Community has evolved, since its founding in June 2000, from a ministerial gathering every two years into a global intergovernmental coalition of democratic states and a multi-stakeholder platform for dialogue and discussion on issues affecting democracy. The rebranding is part of the Community of Democracies' continued development and reflects the commitment of its Governing Council Member States to shared democratic values.
The Community's new logo – a letter "D" symbolizing democracy filled with a mosaic of different shades of blue representing different approaches to democracy – emphasizes the diversity of the Community's Governing Council Member States united around universal democratic values enshrined in the Warsaw Declaration.    "The new logo reflects what is unique about the Community of Democracies   –  its Member States represent different historical, cultural and economic backgrounds, are at different stages in their democratic journey but all believe that while models of democracy might be diverse, democratic values remain universal and must be upheld and protected.'' – said Secretary General Thomas E. Garrett.
As part of the rebranding process, the Community's website has been redesigned with simplified navigation and presentation of content to better serve the ita audience. The website will continue to evolve with development of the Community of Democracy's new Strategic Plan 2018 to 2023.
Visit www.communiy-democracies.org to explore the website and learn more about the Community's core values and activities aimed at defending and strengthening democracy worldwide.