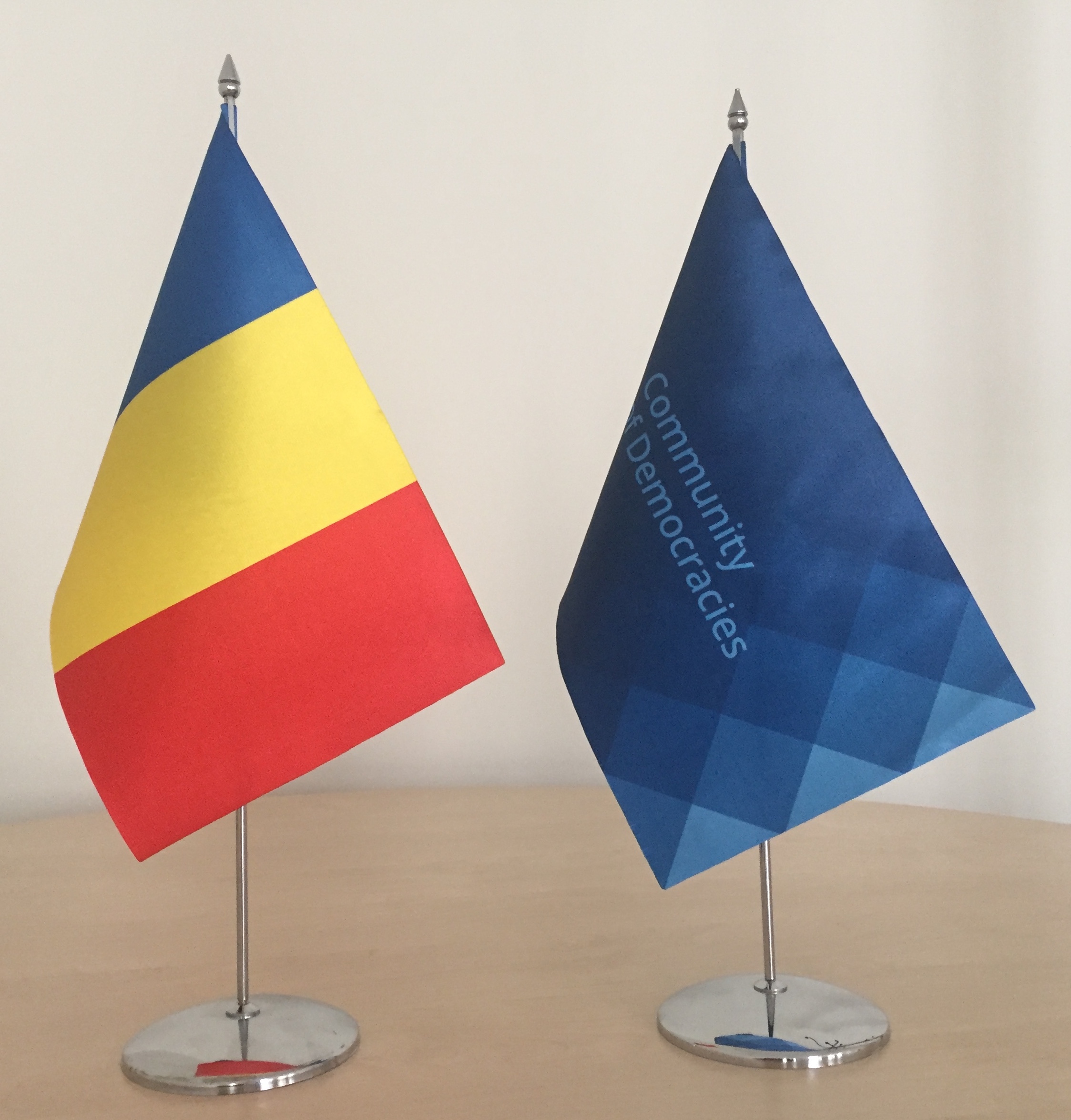 The Community of Democracies (CoD) welcomes Romania as it assumes the CoD Presidency
The Community of Democracies (CoD) welcomes Romania as it assumes the intergovernmental coalition's two-year Presidency, as of September 15th, 2019.
A current Member of the Community's Governing Council, Romania takes up the Presidency following a collective chairmanship held by the Community's Executive Committee in 2017-2019, most recently chaired by Poland. In its leadership role, the Presidency oversees, coordinates and facilitates the CoD activities and provides leadership to meet the CoD Strategic Objectives.  The Presidency works with the Governing Council, the Executive Committee and the Secretary General.
Romanian Minister of Foreign Affairs, Ramona-Nicole Mănescu said:
 Romania is committed to assume with high responsibility the Presidency of the Community of Democracies. We appreciate the great work of the latest four Executive Committee Chairs (Poland, United Kingdom, Chile and Norway) and commend their valuable partaking in coordinating our Community.
At a time when democracy is under pressure in many places around the world, running the Presidency will multiply our efforts to further rule of law and democracy. It motivates us to continue to defend the core democratic values, principles, and standards as we committed in Warsaw, when Romania signed the founding Declaration.
Over the next two years, we intend to focus our efforts on two important aspects: Participation of Youth in Decision-making at all Levels and The role of the private sector in implementing the 2030 Agenda for Sustainable Development. We count on the contribution and support of all CoD members. Democracy is a team effort!'
 Secretary General Thomas E. Garrett said: 'I am very pleased to welcome Romania as the new Presidency of the Community of Democracies and look forward to our close cooperation as we continue to implement the Community's Strategic Objectives and prepare for the 2020 Ministerial Conference and the 20th anniversary of the Community of Democracies'.