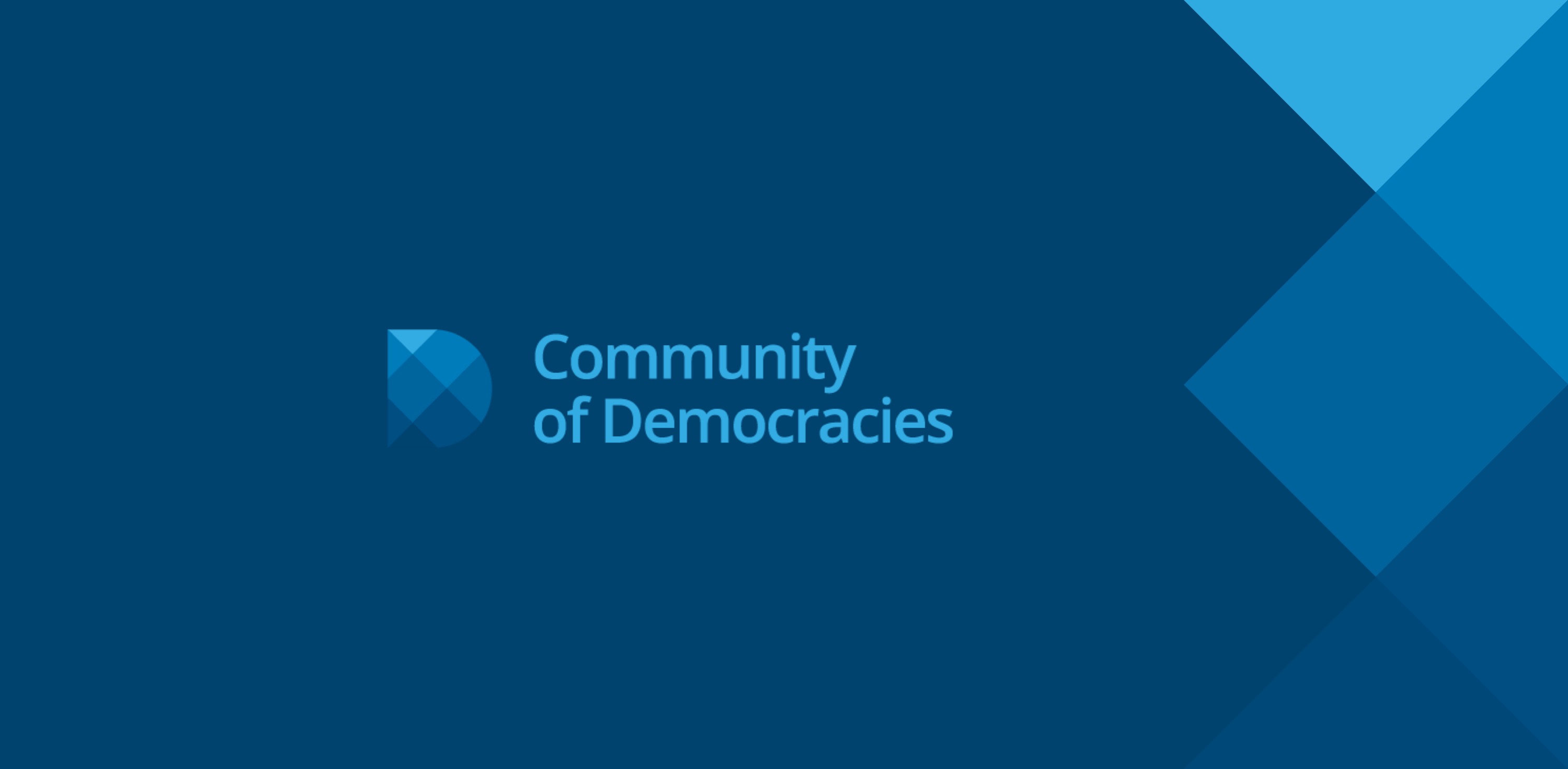 The Community of Democracies welcomes Georgia as a new Member of the Governing Council
Warsaw, October 30th, 2019– The Community of Democracies (CoD) is pleased to welcome Georgia as a new Member of its Governing Council. The accession comes as an acknowledgment of the tangible progress made by Georgia in democratic development and is based on the review of quantitative indices ranking Georgia's progress in its democratic journey, including the state of fundamental rights, political rights and civil liberties.
'As a leader in democratic transformation in the region, strengthened by the commitment of Georgian people to the values and standards of democracy, Georgia will add a valuable voice to the Community's Governing Council. I am very pleased to welcome Georgia as a new Member State and look forward to working closely together within the CoD to promote, protect, and advance democracy worldwide.' – said the CoD Secretary General Thomas E. Garrett.
Georgia's engagement with the Community of Democracies began with the adoption of the Warsaw Declaration by Georgia at the Community's founding meeting in 2000 and has continued over the years with Georgia's participation as an Observer at the Community's 2002 Ministerial Conference and as Participant in all other Ministerial Conferences.
Speaking at the Extraordinary Meeting of the CoD Governing Council, held in September on the margins of the 74th UN General Assembly, H.E. Mr Lasha Darsalia, Deputy Minister of Foreign Affairs of Georgia, underlined that Georgia, as a signatory of the Warsaw Declaration, is a strong supporter of the principles that underpin the Community of Democracies and is committed to upholding core democratic values enshrined in the Warsaw Declaration.
The Community's Governing Council provides a unique venue for countries that share democratic values to support each other and advocate globally on issues of mutual concern. The membership of Georgia will add to the diversity of the Governing Council, which includes Member States from most regions of the world and at different stages of democracy, providing a potential to draw on a wide pool of experiences and information sources to spur action and facilitate democratic solidarity.