The Community of Democracies welcomes its new President- appointed Foreign Minister Jaime Miranda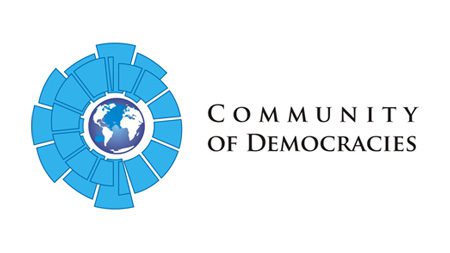 August 20, 2013
The Presidency of the Community of Democracies, El Salvador, has appointed a new Minister of Foreign Affairs- Jaime Alfredo Miranda Flamenco was sworn as the new Minister on August 14, assuming as well the role of presiding the Community of Democracies.
Previously Vice-Minister of Cooperation for Development, Minister Miranda has expressed his commitment to the enhancement of El Salvador's diplomatic relations, promoting values of cooperation and development. This, in terms with El Salvador's role as the Presidency of the Community under the theme "Democracy and Development".
The Secretary General of the Community, Ambassador Maria Leissner, has welcomed the recent appointment, stating: "Vice-Minister Jaime Miranda has been appointed Foreign Minister of El Salvador, succeeding Hugo Martinez, who recently took up the post as Secretary General at the Organization for Central-American Integration, SICA. His Excellency Miranda is warmly welcomed in his new function as President of the Community of Democracies".
More information about the appointment can be found on the web page of the Ministry of Foreign Affairs of El Salvador.