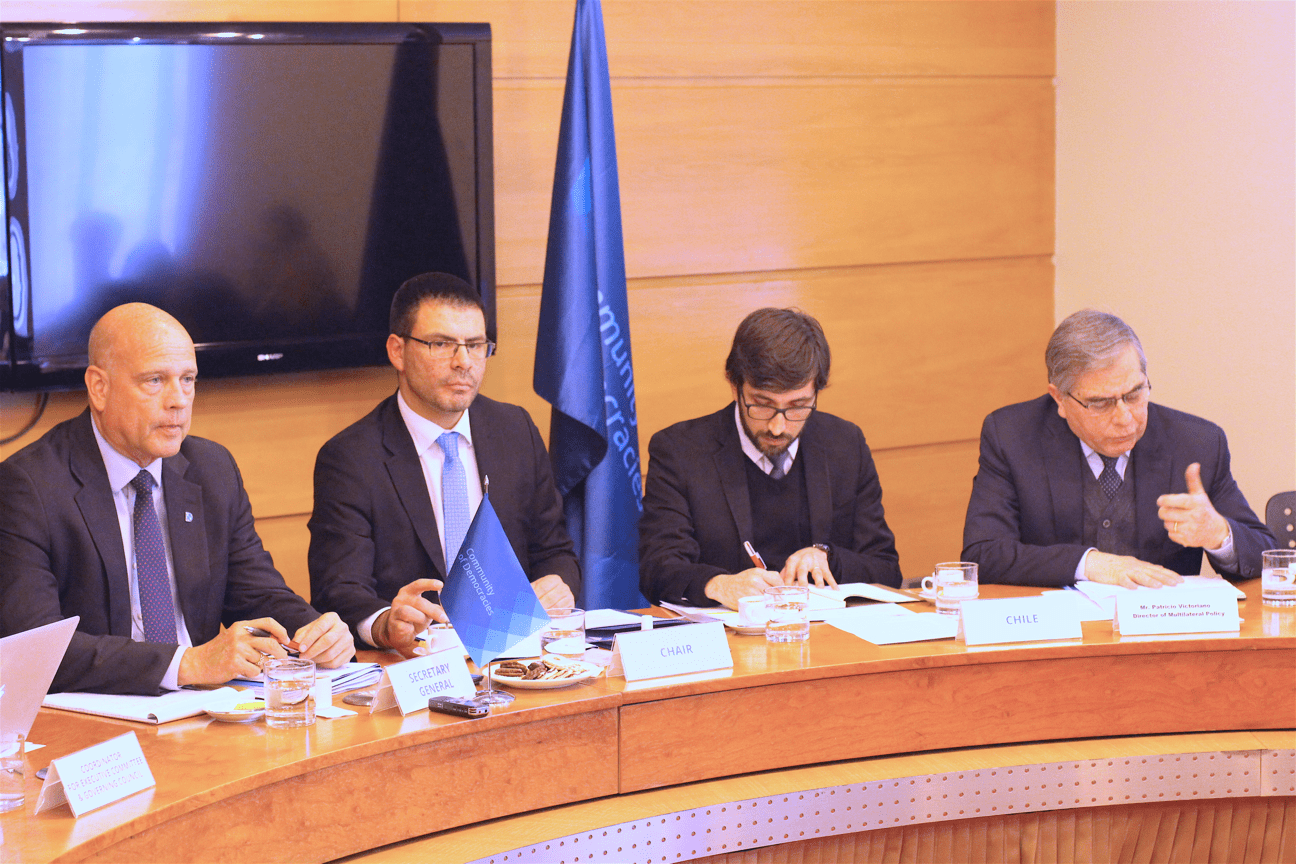 On June 25th, Member States of the Community's Executive Committee convened in Santiago, Chile, for the Executive Committee session to discuss the Community's strategic objectives and initiatives in relation to addressing current challenges and opportunities to democracy.
The meeting was chaired by Chile, Member State of the Community's Governing Council and current Chair of the CoD's Executive Committee.  Governing Council session will follow in June 26th.
On the margins of these meetings, Secretary General Thomas E. Garrett also met with Foreign Minister of Chile Roberto Ampuero.