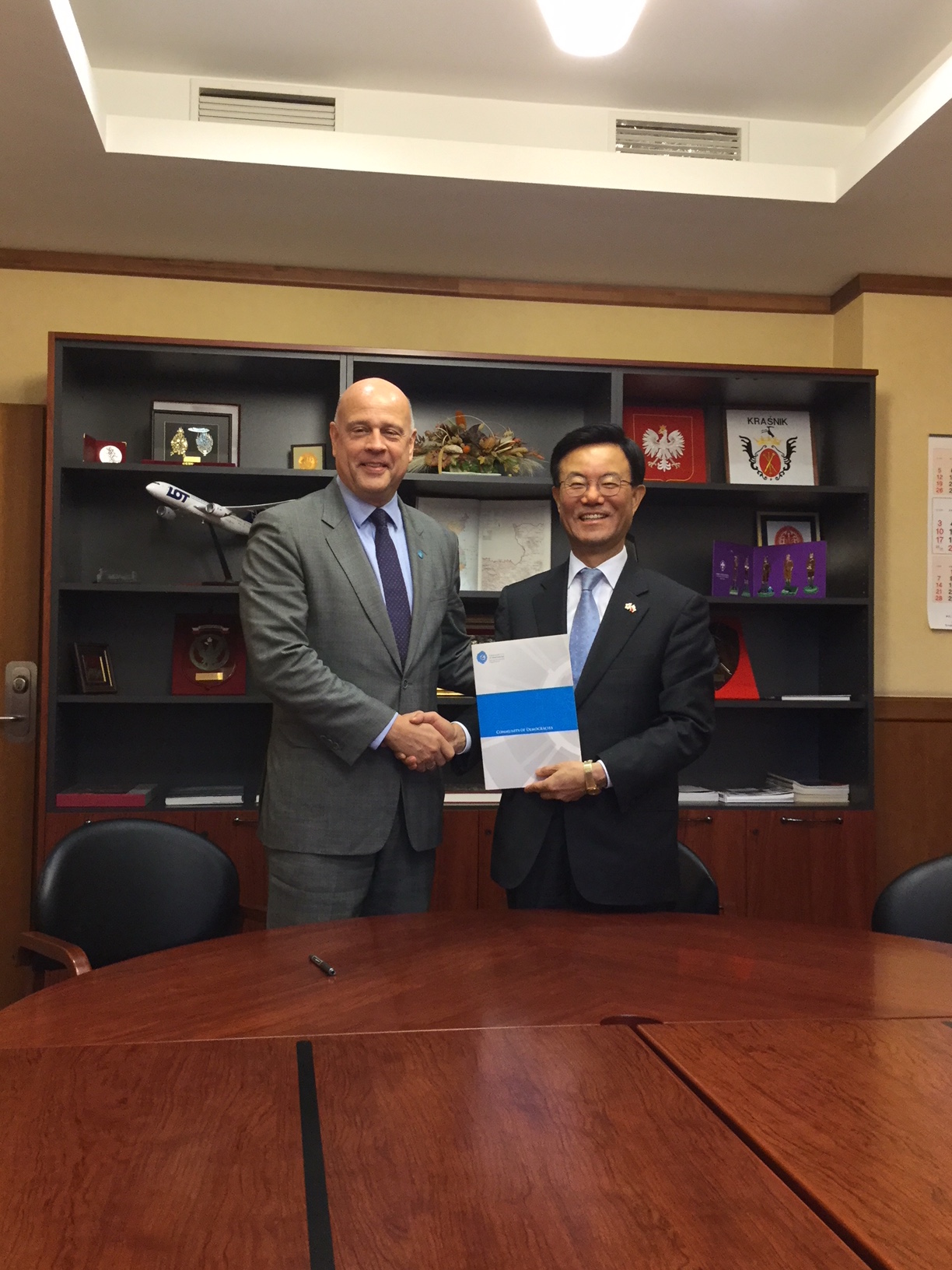 Today Secretary General Thomas E. Garrett met with H.E. Sung-joo Choi, Ambassador of the Republic of Korea to Poland, to sign a Memorandum between the Republic of Korea's Ministry of Foreign Affairs and the Permanent Secretariat of the Community of Democracies (PSCD).  
The Ambassador emphasized the importance the Republic of Korea places on the promotion and protection of human rights and democracy around the world. As a current member of the Community's Executive Committee and Governing Council, as well as one of the previous presidencies of the CoD, the Republic of Korea has always played an important role within the Community of Democracies.
The Memorandum confirms the Republic of Korea's long-lasting commitment and support to the Community of Democracies, particularly in the field of women's political empowerment, engaging women in peace building processes, as well as supporting the Community's civil society pillar and CoD core operations.