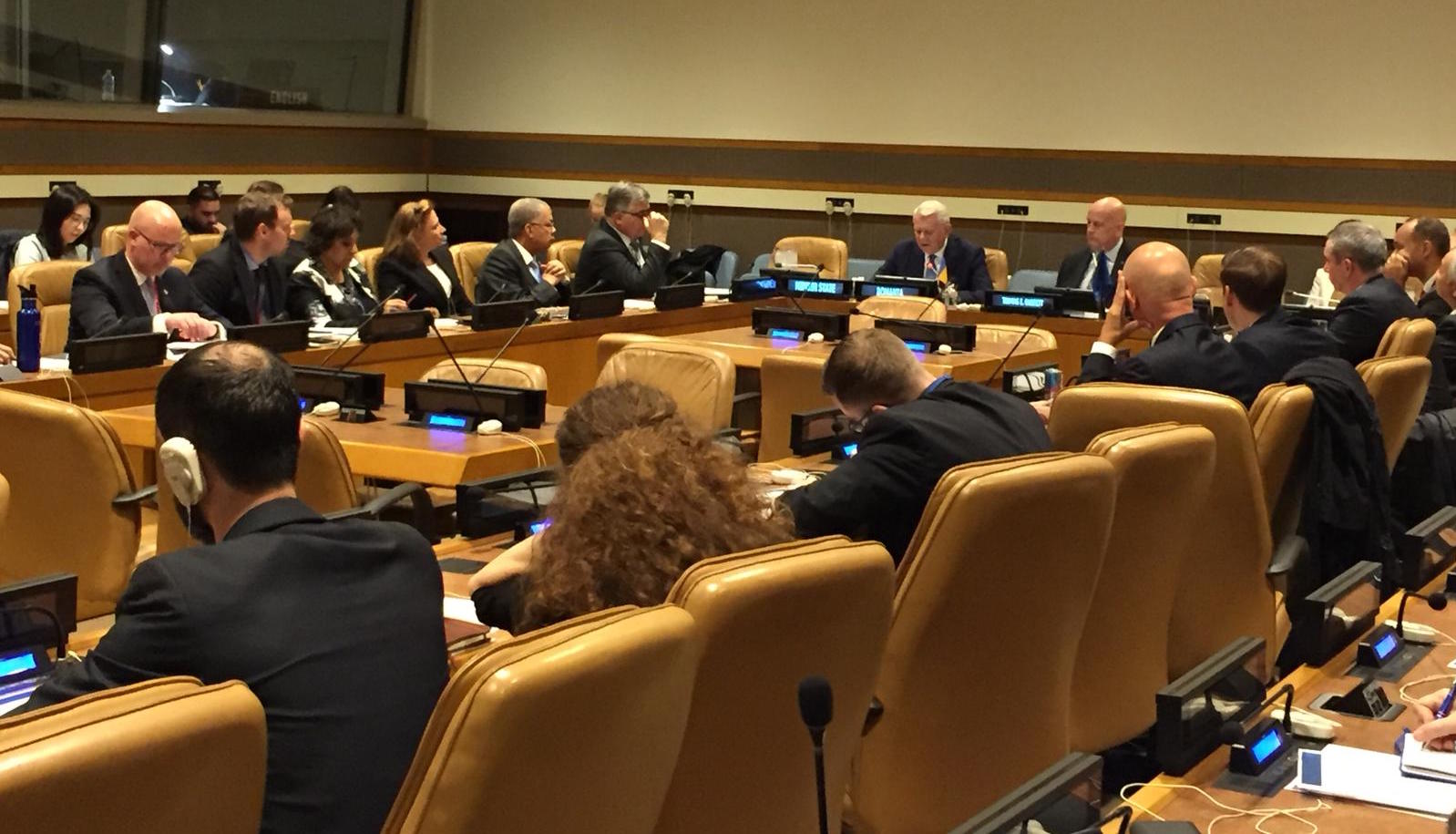 On today's World Youth Day for Democracy, the Community of Democracies is pleased to present a summary report on the "Role of Youth in Democratic Resilience" side event, held  on the margins of the 73rd session of the UN General Assembly in New York.
The Community of Democracies held a panel discussion on " The Role of Youth in Democratic Resilience" on the margins of the 73rd UN General Assembly (UNGA) session in New York.
The side event was an opportunity for the CoD's Governing Council Member States to have an open conversation about the challenges to youth engagement in democracies and possible concerted actions in response to these challenges.
The event was hosted by Romania and coordinated by the Permanent Secretariat of the Community of Democracies.
The side event hosted high-level representatives of the Community's Governing Council as well as young leaders from Syria, El Salvador and Romania as panel speakers.
The event addressed:
The role of youth in protect democratic systems and building democratic resilience;
Ways to better engage with youth activists, leaders and organizations to improve the perception of the benefits of democratic systems;
Good practices on how to enhance and promote the participation of youth in decision-making at national, regional and international level;
Reducing barriers to youth engagement, including poverty, unemployment, and lack of access to education, with a view to achieve the 2030 Sustainable Development Agenda.