"We wish to pick the fruits of our own ideas of development and democratisation" – FM of El Salvador visits the PSCD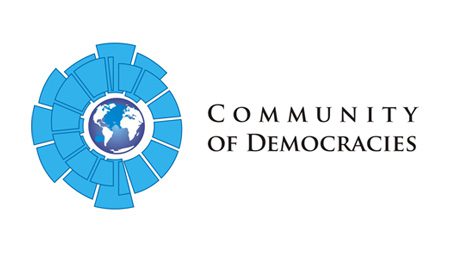 November 26, 2013
For the first time since its establishment, the Permanent Secretariat of the Community of Democracies was visited by the Community's chair- the Foreign Minister of the rotating Presidency. Minister Jaime Miranda of El Salvador used the occasion of its visit to Warsaw to discuss the current initiatives of the Community and to share the story of democratic change in his country.
he visit to the Permanent Secretariat was paid on Friday, November 20, at the margins of the United Nations COP19 Climate Change Conference in Warsaw. The Minister began by visiting the offices of the Permanent Secretariat and was briefed by the Secretariat's staff on the most recent developments and projects they have been working on.
Minister Miranda then continued to the premises of the Polish Institute of International Affairs, to speak about El Salvador's road to democracy and its current role as the Presidency of the Community of Democracies, under the theme of "Democracy and Development". The session was attended by a number of prominent diplomats, experts and representatives of international organizations operating in Warsaw. Drawing much interest from the audience, the Minister spoke also about the main challenges Latin American states faced during their transitional process, their current state of democracy, and the need for international cooperation to support democracy around the world.