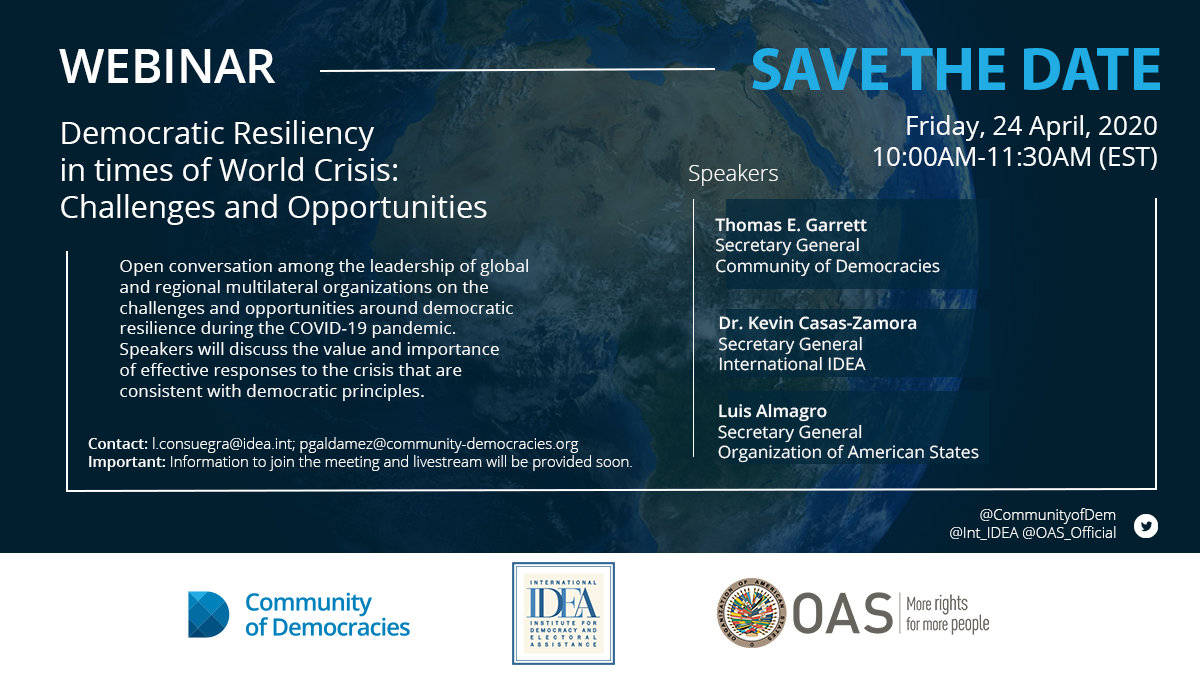 WEBINAR
DEMOCRATIC RESILIENCY IN TIMES OF WORLD CRISIS:
CHALLENGES AND OPPORTUNITIES
Friday, 24 April 2020
10:00 -11.30 AM (EST)     
        16:00-17.30 (CET)
Today's pandemic crisis is stretching the limits and capacity of democracy to deliver in times of uncertainty. As we witness the impact of the COVID-19 pandemic, governments, policy makers and societies must ensure effective responses that are consistent with democratic principles and international human rights instruments.
This Webinar seeks to present the views of the Secretaries-General from the Community of Democracies, International IDEA, and the Organization of American States, regarding responses to the current crisis and democracy resilience.