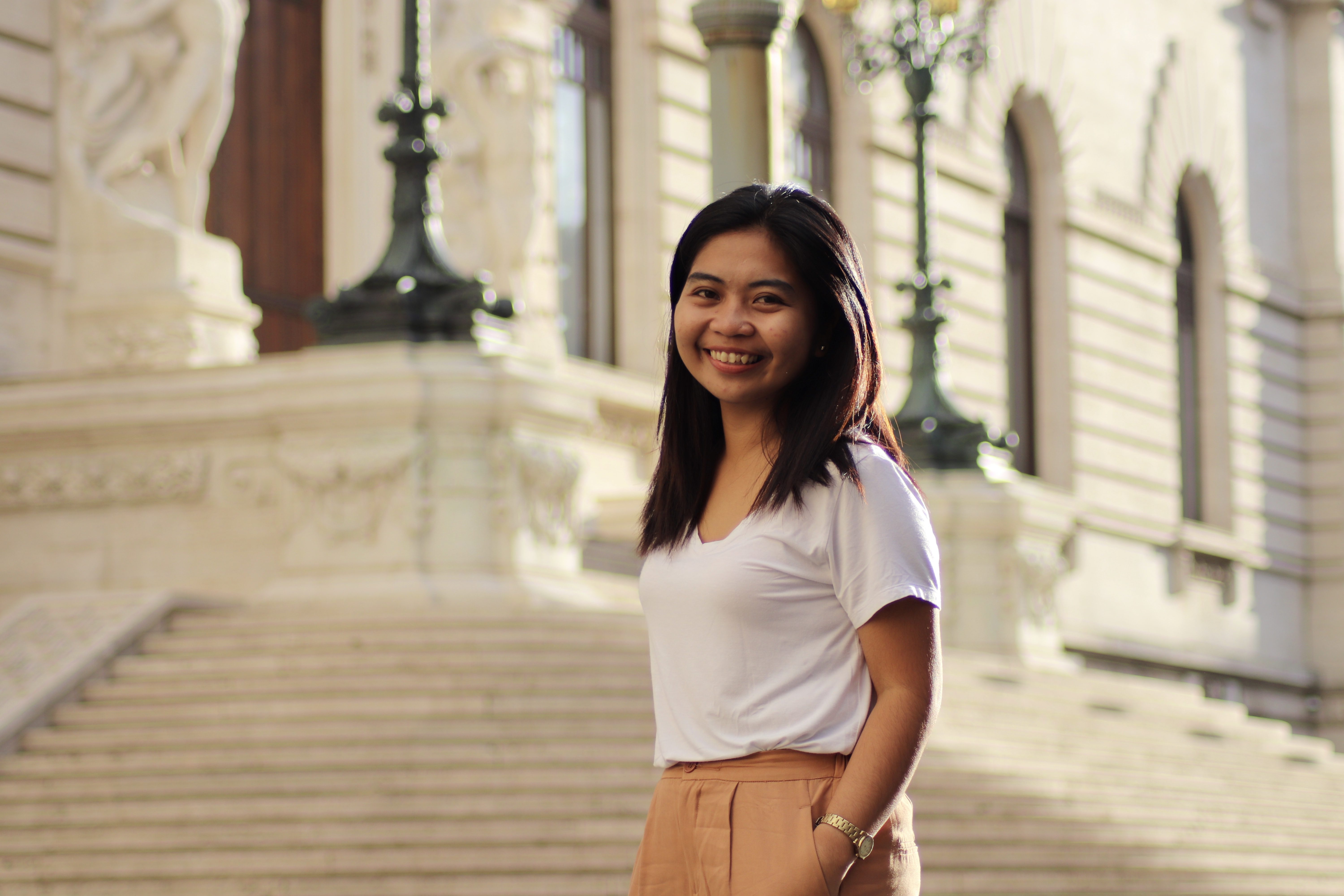 YOUth are not Losing Sight of the 2030 Agenda
By CoD Youth Lead Lynrose Jane D. Genon from the Philippines
Achieving the 2030 agenda is our collective vision where we live in a peaceful, just, and inclusive world and everyone's rights are protected, respected, and upheld. This vision cannot be possible without meaningfully engaging the youth.
While the world is battling against the global health crisis, young people are not losing sight of the 2030 Agenda. Having worked with young women in conflict-affected areas, I believe that the SDGs need to be the foundation for recovery efforts, and for rebuilding more resilient societies. Emphasizing on the synergies between SDG 16 and the rest of the SDGs, we have to recognize that without reduced inequality, violence, injustice, and corruption, it will be impossible to progress on the different global agenda.
Young people including young women are some of the most affected by the pandemic's socio-economic impacts. For instance, in the Sagonsongan Transitory site in Lanao del Sur, Philippines, where some of the Internally Displaced Persons (IDPs) of the Marawi Siege still live, poverty, population density, and displacement make fighting COVID difficult, if not impossible. Enhanced Community Quarantine (ECQ) in transitory sites make women including young women and girls as primary carers at home, and with the high level of stress brought about by this crisis, they become vulnerable to domestic violence. This is on top of the limited access to basic needs such as food, clean water, medication, masks, and sanitary and hygiene products.
Despite the intersecting effects of this pandemic on young people, youth are still among the most active in the COVID responses at the local and national level. In our network, the Young Women Leaders for Peace, young women are at the frontlines volunteering and initiating fundraising activities, delivering relief services including hygiene kits, and translating COVID prevention materials to different local languages making information more accessible to communities especially those with no internet access.
Far from being mere beneficiaries of the 2030 Agenda, young people  are continuing to be engaged in translating that vision to action through working with the government, non-government organizations and youth-led networks, and most of these efforts, especially from the local level remain unrecognized, unamplified and receive little financial and technical support.
To achieve our collective vision, we need to be inclusive in all our processes.  Inclusivity means increased ownership through investing in educating the youth about the SDGs. We need to work more in making every youth own the SDGs.  Inclusivity means empowerment through creating more opportunities for young women and men to reinforce our capacity as co-creators of peaceful, just, and inclusive societies and to achieve the 2030 agenda. Inclusivity is meaningful participation through structured mechanisms for youth participation in decision-making, and working with youth-led organizations and networks as partners in the implementation and localization of SDGs. We need to give youth a wider space to affect systemic change.
This crisis reminds us of the utmost value of leaving no one behind, reaching the unreached, and ensuring that the next generations will have a brighter future.