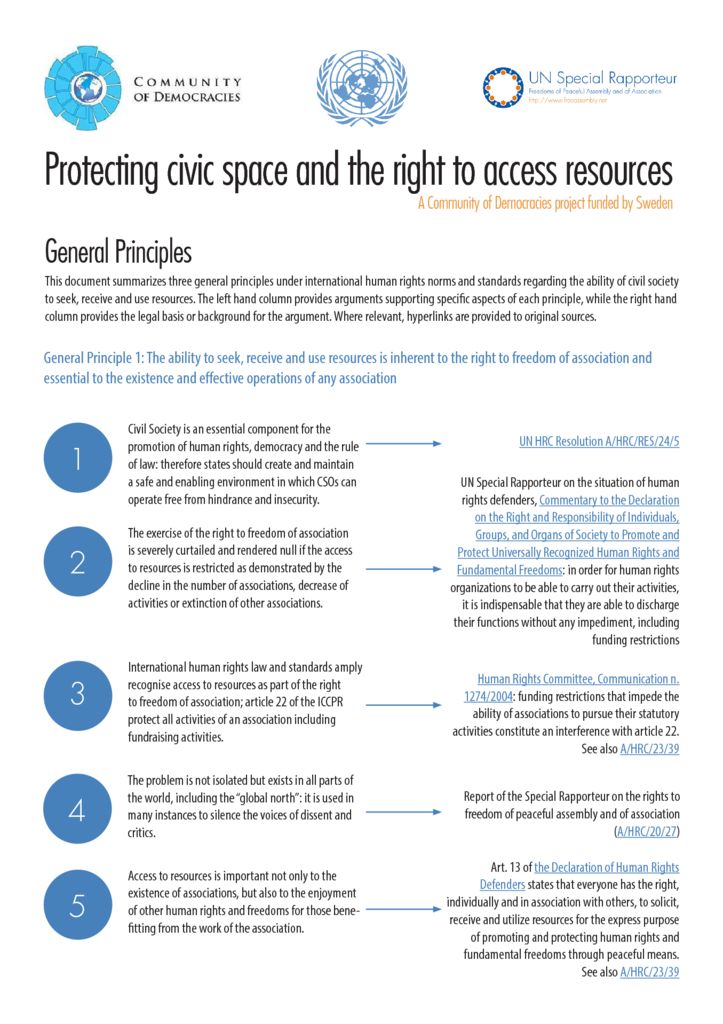 This document summarizes three general principles regarding the ability of civil society organisations to seek, receive, and use resources:
The ability to seek, receive and use resources is inherent to the right to freedom of association and essential to the existence and effective operations of any association.
States must allow associations to seek, receive and use foreign funding as a part of their obligation under international human rights law to mobilize resources available within the society as a whole and from the international community
Civil society and the corporate sectors should be governed by an equitable set of rules and regulations (sectoral equity).
It was produced as part of the Community of Democracies work with Maina Kiai, UN Special Rapporteur on the Rights to Freedom of Peaceful Assembly and Association and generously funded by the government of Sweden.
Download