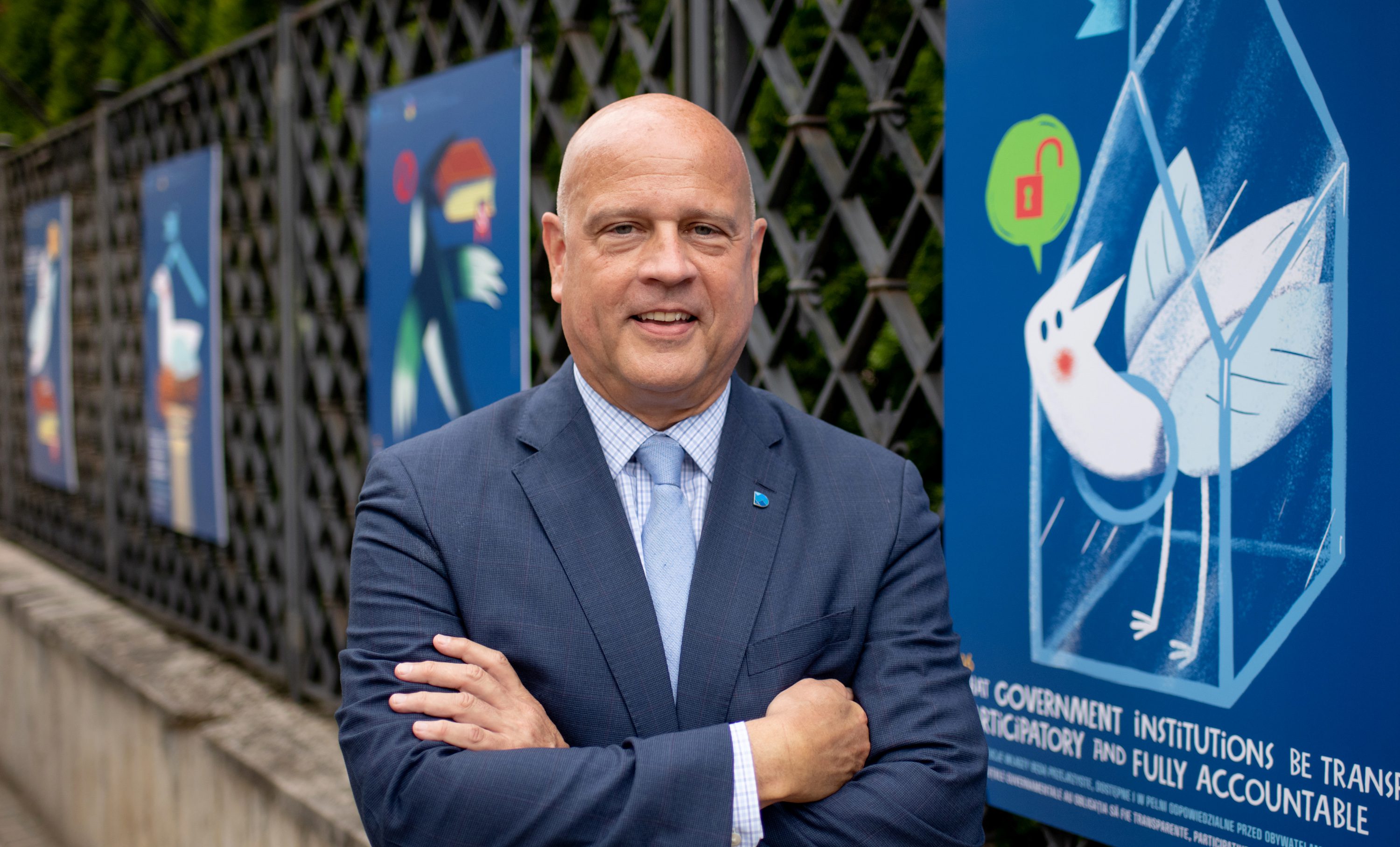 "The Warsaw Declaration Values will Enable Democratic Nations to Emerge Strengthened from the Pandemic"
Statement on International Day of Democracy by the Secretary General Thomas E. Garrett
We are marking this year's International Day of Democracy in an environment of risk due to the global pandemic, as acknowledged in the 2020 #DemocracyDay theme, "COVID-19: Spotlight on Democracy."
The current crisis will have long-term effects, but I believe that at the same time, it will demonstrate that democracy, with its openness and accountability, is the political system best suited to protect not only citizens' rights and freedoms but also their health.
As a global coalition, the Community of Democracies has been working with its Member States and civil society partners to monitor and discuss how democracies are responding to COVID-19.  In my numerous online conversations on democracy in this time of crisis, I  highlight that, even while we sacrifice some aspects of traditional daily life to stay healthy and keep our communities safe, we can't lose sight of the dangers to human rights and freedoms that might come from government response to the pandemic.
In the statement issued on the occasion of the 20th anniversary of the Warsaw Declaration (June 2020), Community of Democracies Governing Council Members urged democracies to respond to the global pandemic through renewed adherence to the principles of the Warsaw Declaration. These include ensuring inclusive access to public service, equal access to education, government transparency and access to information, media freedoms, and freedom of opinion and expression, providing a space for exchanging views and ideas to contribute to decision-making processes.
The Community of Democracies Youth Forum Statement (July 2020) took note of the impact of COVID-19 on democratic governance and all spheres of public life.  In the Statement,  young people called for governments to adhere to democratic values and fundamental as found in the Warsaw Declaration principles, including equality, inclusion, and diversity.
Throughout the year, we have witnessed tremendous pressure on societies in every corner of the world, testing and stretching the capacity of democracy. Upholding shared democratic values, as enshrined in the Community's Warsaw Declaration, provides the immune system for democracies and will allow nations to emerge strengthened from the pandemic.