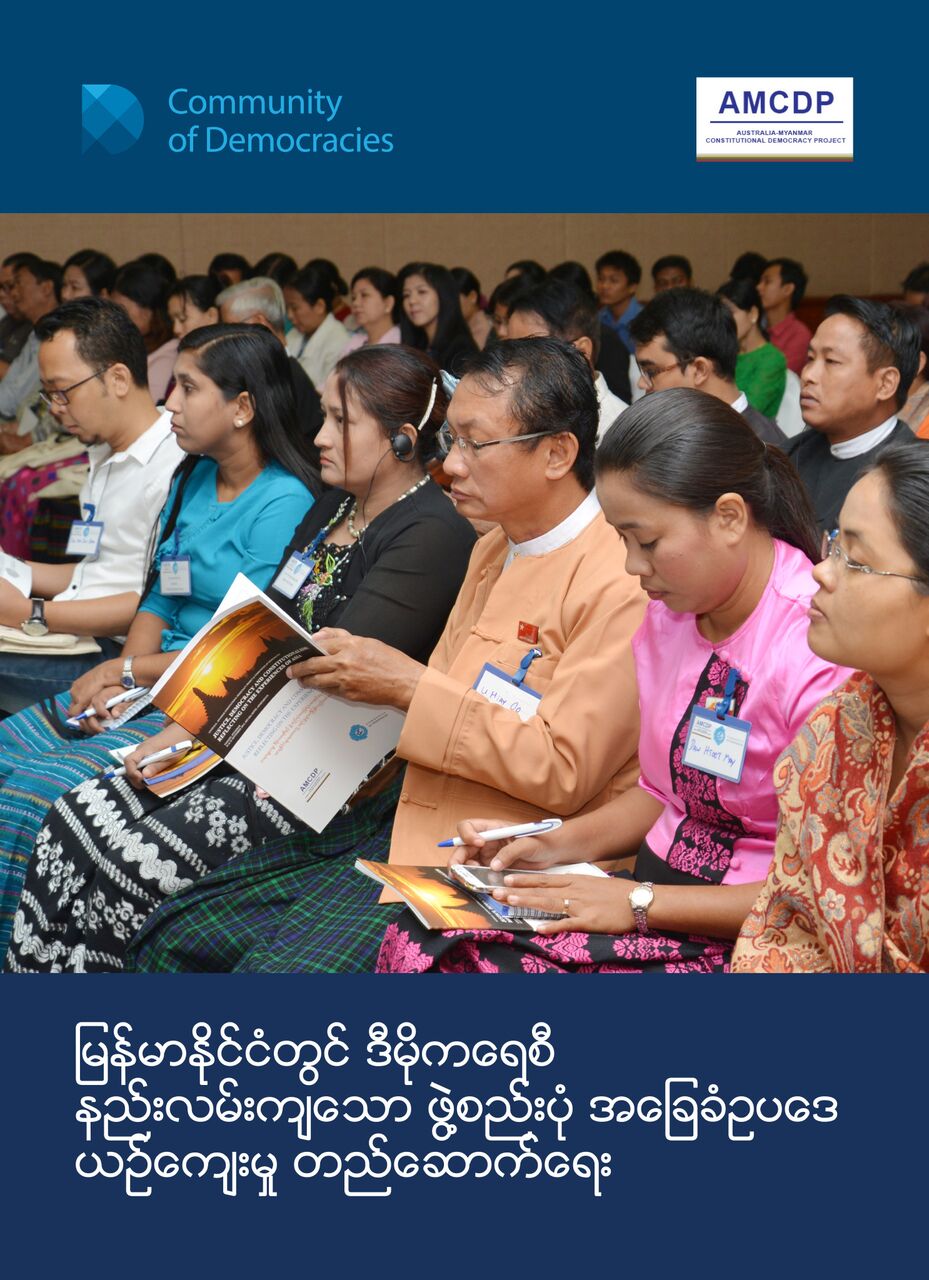 The Community of Democracies is pleased to present a "Building a Democratic Constitutional Culture in Myanmar" booklet, which contains a summary of fundamental principles and concepts of constitutional democracy with a particular focus on those most relevant to the situation in Myanmar.
The publication looks into the issues such as constitutionalism, human rights in the context of Myanmar 2008 Constitution, federalism, minority rights, rule of law, and reconciliation.
The booklet was prepared by a consortium of constitutional scholars from Australian universities (University of New South Wales and Australian Catholic University), as part of the CoD's Myanmar Constitutional Democracy Project Phase III.
Together with the two constitutional democracy workshops, held in Myanmar in February 2018, the booklet constitutes an effort to increase the capacity of key stakeholders to participate in the process of democratic reforms in Myanmar, extend their knowledge on constitutional matters, as well as to contribute to the development and support of a culture of constitutionalism in Myanmar.
The publication of the booklet is funded by the Ministry of Foreign Affairs of the Republic of Korea.
The booklet is available in two languages – English and Burmese.
Download